16 Puns That Might Make Your Friends Hate You
I wondered why the baseball kept getting bigger. Then it hit me.
Have you ever tried to eat a clock? It's very time consuming.
You have cat to be kitten me right meow!
When the electricity went off during a storm at a school the students were de-lighted.
Let's take all these bad chemistry jokes and BARIUM.
Lettuce meat olive your eggspectations.
I didn't like my beard at first. Then it grew on me.
Atheism is a non-prophet organization.
An expert farmer is outstanding in his field.

Velcro – what a rip off!

This girl said she recognized me from the vegetarian club, but I'd never met herbivore.

I stayed up all night to see where the sun went. Than it dawned on me.

A rubber band pistol was confiscated from algebra class because it was a weapon of math disruption.

I tried to catch some fog. I mist.

Time flies like an arrow. Fruit flies like a banana.

I tried to find 10 more really good puns that made me laugh, but no pun in 10 did.
About the Writer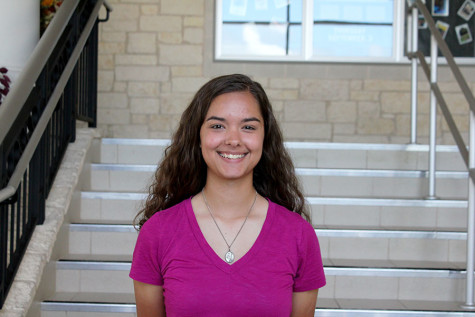 Sara Vivas, Staff Writer
Sara is a funny, light hearted person. She is a senior here at George Ranch; this is her third year on the Wrangler and she loves writing for the school...