Paris Goes Dark
On Friday, November 13th 129 people were killed in seven coordinated attacks in Paris, France with many in intensive care.
The first attacks occurred close to the Stade de France, during a soccer game. Two explosions happened at around 9:20pm local time. It has been stated that no one inside the stadium was killed.
The second and third attacks occurred in Petit Cambodge, a Cambodian restaurant, and the Le Carillon bar. The gunmen that attacked killed 15 people.
The fourth attack was at the Casa Nostra pizzeria when the same unit of gunmen from Petit Cambodge and le Carillon opened fire and killed at least five people.
The fifth attack was at La Belle Equipe bar where at least 19 people died. The local time was 9:35pm.
On the sixth attack 89 people were killed at the Bataclan concert venue. The attackers used AK-47s and were adorned with suicide vests. 1,500 people were in the venue that would be laid siege for two hours and forty minutes. Policemen first arrived at the scene at 10pm around 20 minutes after the gunmen entered. Two of the attackers blew up their vests when anti-terror police ended the siege at about 12:30am, a third attacker shot by officers.
At around 9:50pm a third blast occurred near the Stade de France.
France has called for a state of emergency, closing its borders in order to apprehend the escaped attackers and for the first time since WWII the Eiffel Tower turned off its lights.
For a timeline of the events, go here and for more information on the Paris attacks go here.
About the Contributor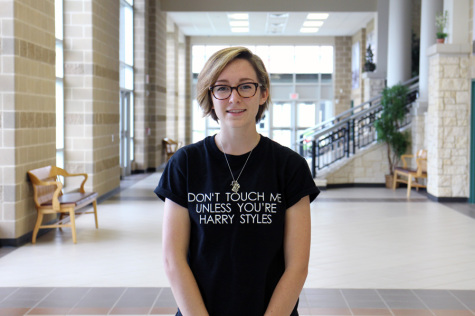 Marissa Vrba, Staff Writer
Marissa Vrba is a senior at George Ranch. This will be her second year on The Wrangler and she loves to write and learn about many new things. Marissa...