The Semicolon Project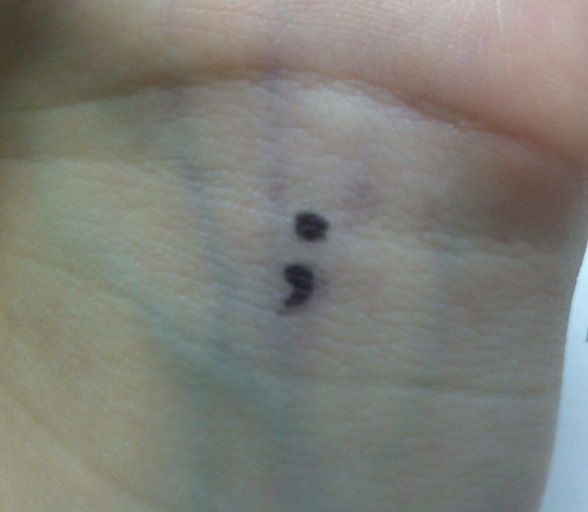 Project Semicolon is a movement dedicated to presenting hope and love to those who are struggling with depression, suicide, addiction and self-injury. There is more to people than what meets the eye.
The meaning behind the semicolon is not to end the sentence with a period but keep it moving. In life you don't want to end it you want to keep going. Much like the semicolon a person wants to keep their life going.
In writing an author uses the semicolon to keep their sentence going. A single person is the author and the sentence is their life. They are choosing to continue.
This project is for people who suffer with any of these things or simply if they support someone they love. By drawing this on your wrist, or anywhere, you are promising to help those in need or help yourself in desperate times when you feel like ending it all because of your addiction or your mental-illness.