National days of the week 11/28 – 12/2
There is a national day each and every day of the year. Here are the national days for this week.
Monday: National French Toast Day
This breakfast food is very popular and easy to make. The base consists of milk and egg combined. The bread is dunked into the mixture until golden. French toast can be topped with sugar, fruit and whipped cream.
Tuesday: National Day of Giving
This day is a global day that is dedicated to giving back. In 2012, 92nd Street Y in New York City created this day to bring focus to the charitable season. National Day of Giving harnesses the power of social media to give back around the world throughout the year.
Wednesday: National Mousse Day
In French, the word mousse means foam. A mousse is normally made with whipped egg whites or cream. There is no limit to the flavors that can incorporate into a mousse.
Thursday: National Pie Day
This day is the second time in a year this dessert treasure has a day. The other, first and most popular, day occurs on January 23rd.
Friday: National Mutt Day
This day encourages the world to embrace, save and celebrate mixed breed dogs. In 2005, this day was created by Colleen Paige from Celebrity Pet Expert and Animal Welfare Advocate.
About the Writer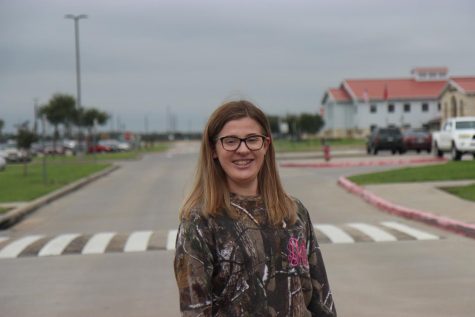 Amanda Martin, Business Manager & Staff Writer
Amanda Martin is a senior this year. This is her third year on The Wrangler staff, and is now the Business Manager. In her free time, she enjoys volunteering,...