Movies to Get You in the Jolly Mood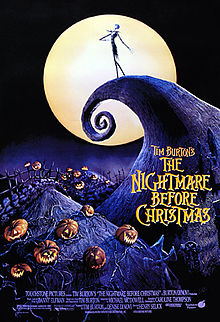 Winter time is upon us! The weather is getting colder, the humidity is dropping (thank goodness), and hot chocolate with little marshmallows sounds even better than before. Is there a better time to watch movies with loved ones by the fire? Whether you're a comedy, tragedy, or happy ending person, almost everyone can enjoy a good classic holiday movie to get you into the celebrating mood. Here are some of my favorite movies that bring out my jolly spirit, and will hopefully bring out yours, too.
The Santa Clause: One of my all-time favorite movies, The Santa Clause is about a not-so-jolly man who suddenly becomes who he no longer believes in. Tim Allen plays the grumpy toy designer (imagine that) who discovers that magic and Saint Nick are actually real.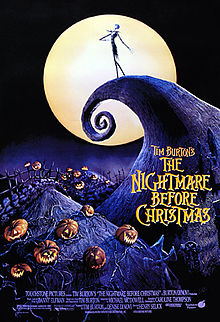 The Nightmare before Christmas: If you have not heard of The Nightmare before Christmas, you have been living under a fairly large rock. Though I've always wondered whether to watch this during Halloween or Christmas, it does feature Santa. Jack Skellington tries to stop Christmas from happening, so it's basically The Grinch with some creepy twists.
Home Alone: With five children, it's easy to forget one. Well, at least that's how the McCallister parents think. On a family trip to France, the family oh-so-easily forgets about their son, Kevin. While the family frantically tries to get a plane home, Kevin is fighting off burglars with insane contraptions that defeat them every time.
A Christmas Story: Being one of the biggest Christmas classics, A Christmas Story has scenes we all can recognize such as a tongue getting stuck to a pole, a lamp that looks like a woman's leg, shooting your eye with a BB… just the usual Christmas movie. This dark comedy (well, surely more dark than most Christmas movies) should get you feeling bad for this misfortune provoking family, and get you feeling better about yourself.
It's a Wonderful Life:  It's a Wonderful Life is a beloved Christmas movie, but it's so much more. A moving examination of the worth of a single man's life, it's dark yet bright, full of passion, despair and joy. It can be nostalgically sweet at times – however it has moments that can surprise you even after you've seen it dozens of times.
Elf: I think we can all agree that this is the best movie ever and that it has become an American classic. Elf is about a man (Will Farrell) who has grown up in the North Pole and is convinced that he is an elf (hence the name of the movie). When he finds out that he is "adopted," he travels to New York to find his real father and ends up saving Christmas while implanting the Christmas spirit in the whole city.
Jingle all the Way: Arnold Schwarzenegger plays a work-focused father who tries to do the impossible and get his son the hot toy that every child wants–the day before Christmas. Having the most hectic Christmas Eve, he goes all over the town searching for this toy for his son when all he wants is to be with his father more.