Studying in Europe-A new trend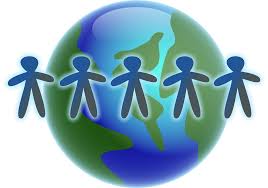 College is expensive and a majority of students cannot afford the college rates as they continue to increase. Education should be a right, not a privilege. For many cultures it is. There are many Universities abroad that believe in free or affordable higher education, causing American students to consider the possibility of packing up and moving halfway across the world.
This is an amazing opportunity that students should take advantage. Many top international universities' tuition is actually free. Germany recently cut tuition fees; all state-run Universities are tuition free.  Another country with tuition free options is Norway, but you need to be able to speak Norwegian. Finland does not charge international students for tuition, however, they do charge for living expenses which is roughly 700-900 Euros (900-1,200 American dollars).
"
Many top international universities' tuition is actually free."
Studying abroad may not be for everyone. An enormous amount of responsibility and independence is needed to succeed in a lifestyle abroad. Your parents will not be a drive away. As well as independence you may face language and communication barriers making social life difficult. You have to take into consideration the field you'd like to work in. If you plan on returning to the U.S. you may want to look into which international degrees are respected and transferable back into America. You wouldn't want all your hard work to go to waste.
Studying in Europe or any other foreign country can be education within itself. Learning how to adapt to new surroundings and culture can provide valuable life lessons. The challenge is choosing the right place for you and how you plan to get there.
This is something every high school student should consider. If you are interested check carefully as many countries only provide free tuition to students from European Union countries.  Also check housing costs, as many places are very expensive.
If you decide to study abroad, enjoy the adventure.