Horoscopes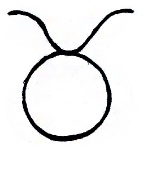 Aquarius (January 20th-Febuary 18th)- The stars shine bright for you, like diamonds. But unlike Rihanna, your money intake is slowing down.Manage your money wisely, and stop spending all of it on Whataburger.
Pisces (February 19th-March 20th)-  Pisceans are artistic people who daydream a lot. Their daydreaming has resulted in some of the world's greatest works of art – and worst traffic accidents. Be careful out there! Especially with all this rain we have been getting.
Aries (March 21st-April 19th)-  Your future beholds a lot of luck and success. The initiatives you will take in your school work or personal life will come off without a hitch. You should think about trying something new- like bungee jumping.
Taurus (April 20th-May 20th)- Oh, clumsy Taurus. You should start buying two left shoes, because lately you've been rigged two left feet. Maybe buy a cane? You know, the ones that cute elderly people use.
Gemini (May 21st-June 21st)–  After a recent homework problem, you've decided to take the bull by the horns and do what you need to do. You're used to being in control of a situation and small worries aren't going to get you down.
Cancer (June 22nd-July 22nd)- Certain people close to you are very demanding today. They may ask you to deal with petty tasks that use up your precious energy. But since you are the bomb.com, you are the best person to help them.
Leo (July 23rd-August 22nd)– You are a born optimists. You never usually worry about the future, but things should take a change before it's too late. Make sure to study your butt off before that next math test!
Virgo (August 23rd– September 22nd)- Virgos are money magnets of a kind. Lately, you have a weird tendency to find money in the most unlikely places, such as stuck to the bottom of their desk with chewing gum, so keep your eyes out.
Libra (September 23rd-October 22nd)- The stars are pushing you to accept more responsibility in your life. In fact, you may not think you can do it, but everything will work out just fine. Just remember, food from Chick-Fil-A  is the best stress reliever.
Scorpio (October 23rd– November 21st)- At the moment, the planets are aligned beneficially for you! What? Sweet!
Sagittarius (November 22nd– December 21st)- When you least expect it, success will come into your life. You can say goodbye to the dreariness of daily routine, fears, and changing moods- for every, little thing, is going to be alright.
Capricorn (December 22nd-January 19th)– Life just seems to be smiling at you lately, how cool. Some sort of mystical force has entered your life and is enriching your relationships and with other people. It allows you to make a success of anything you undertake. Luck is really on your side.