12 Must-Do Things in Greece
Because I am half Greek, having family in Greece has always been a unique part of my life.  This past summer, I got to spend three weeks exploring my Grandparents' homeland and meeting cousins that I'd never had any contact with before.  It was the experience of a lifetime.
Though traveling to Greece was an important experience for me personally, it should be a place everyone visits.  It's full of beauty, churches, good food, ancient artifacts, and so much more!
Below is a list of must-do things in Greece.  All pictures and recommendations come directly from my trip.
1.  Visit the Parthenon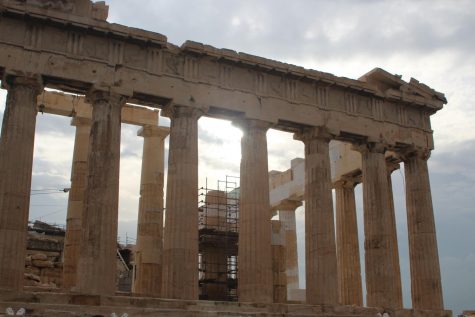 Okay, this one seems like the most obvious thing— but only to someone who has never seen the Parthenon.  It may seem like an average Greek temple in pictures, but the fact that it's ENORMOUS sets it apart.  Its massive size leaves tourists wandering how the Greeks built such an amazing structure without machines.
2. Go to an Island.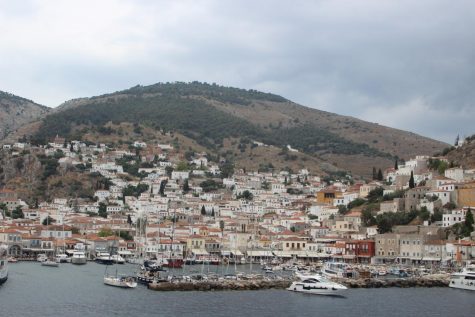 Greece wouldn't be Greece without its beautiful islands!  Though some of the most common are Santorini, Mykonos, and Crete, there are so many more islands that are worth a visit.  Even on a trip through the mainland, visiting an island is always possible.  Some day cruises to two or three islands are available out of ports like Piraeus, which is located right outside of Athens.
3.  Enjoy the nightlife.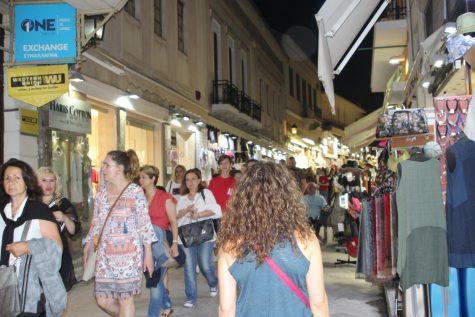 Greece is full of nightlife. In fact, night is a big part of the day for Greeks. It fits into their schedule because they wake up, go to work, and then take a nap from around four to six every day.  Shops and restaurants close during this time, and don't re-open until past midnight, which is the average bedtime for most Greeks.  Nightlife consists of eating, music, shopping, and dancing.
4. Go to the Peloponnesos.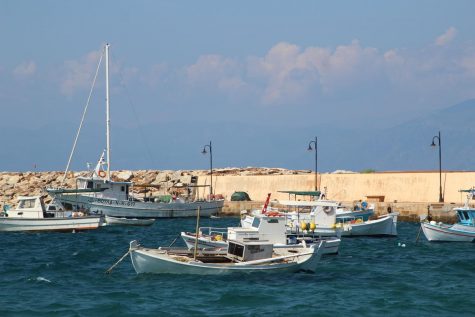 The Peleponnesos, also known as the Peloponnese, is the southern part of Greece.  It is connected to the majority of the country by a little bit of land.  The area is known for its water, boats, and small villages.  A popular city there is Kalamata, although there is much more to do in the small surrounding villages.
5.  Enjoy the beaches.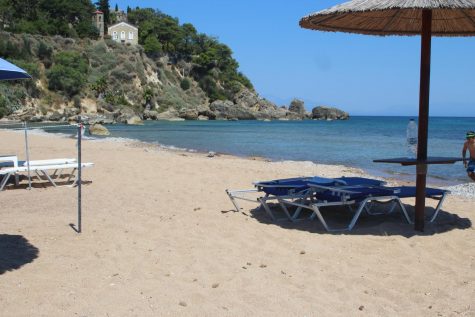 Greece is full of beautiful beaches.  The most commonly known is shipwreck beach on Zakynthos Island because of its light blue water, but light blue isn't the only shade of water in Greece.  Some beaches have dark blue water, while others are home to some of the clearest water in the world!
6. Go into the Churches.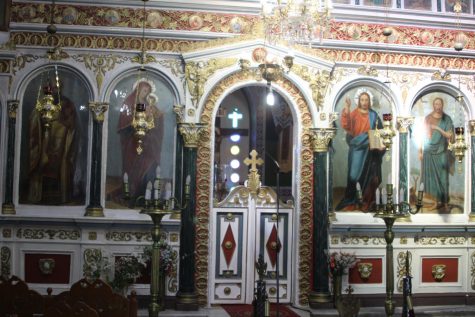 Greeks practice the Orthodox Christian Faith, which is the oldest form of Christianity that exists.  96% of the country belongs to the church, so naturally there are churches and chapels everywhere.  They are full of beautiful iconography as the beauty of the Orthodox Christian Faith radiates within them.
7.  Go to a Monastery. 
Monasteries are beautiful structures full of gardens, homes, and Churches for Nuns and Monks.  The Nuns and Monks are incredibly friendly and love to have visitors (remember to dress modestly).
8.  Visit a site of Ancient Greek ruins.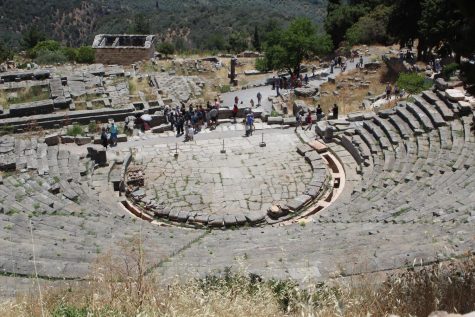 Thousands of years ago, the Greeks practiced Greek Mythology.  They would build temples to worship their gods, and because they were so devoted, became a center for trade and home to the first Olympic Games.  Lots of ruins on site and in museums are still around for tourists to see today!
9.  Go shopping!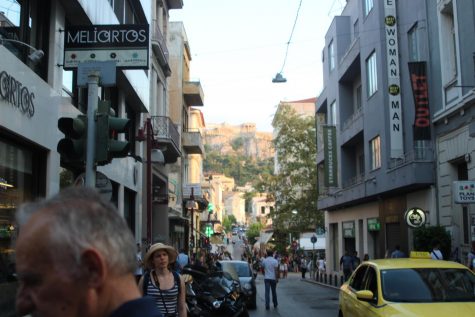 Greece has streets and streets of restaurants and shops— and they're nothing like the ones in America.  They have so many things that there's something for everyone!  Shopping is as much of an adventure as a safari in Greece!
10. Get away from the tourists.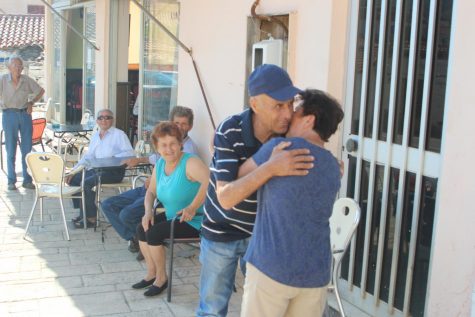 To capture the true beauty of Greece, a person would have to visit a location where it's not all about tourism.  Small villages and towns have a lot to do, and are full of the friendliest people in the world.  They love to have visitors, and it also benefits their community.
11.  Take a hike.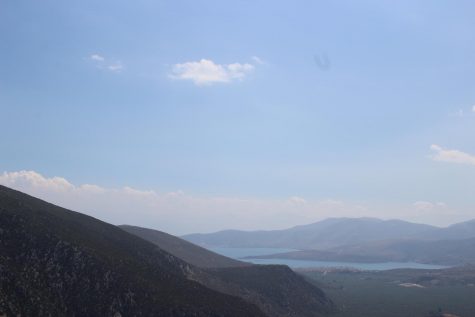 Greece has an incredibly beautiful landscape. A day taking it in would be a day well spent.
12. Watch the changing of the guards.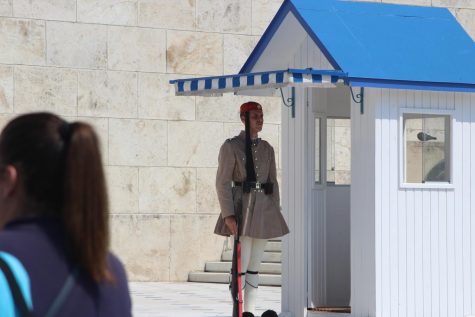 Greek soldiers have a unique uniform called a foostanella. And yes— it's a skirt, but Greeks can make it look pretty manly. They wear it during the changing of the guards, which happens every hour.
Though these things are incredibly interesting, there's so much more to see and do. I was in Greece for three weeks and it wasn't even close to long enough for me to do everything that I wanted to do. In fact, most natives recommend that visitors spend two to three months touring the country. As a busy high school student, a trip that long wouldn't be possible at this point in my life. I am, however, looking forward to going back in two years so that I can continue my journey and spend more time with family. I'm always American first, but I'm proud to be a Greek.
About the Contributor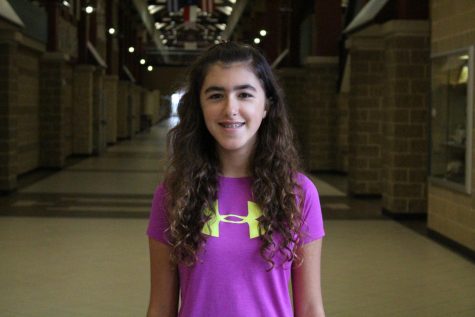 Nia Botti, Staff Writer
Nia Botti is a Freshman this year.  She worked on the Reading Junior High School newspaper and photographed some events.  Nia likes to write about events...