Winter DIYs
A hot drink is an easy way to warm you up during the cold season. An easy way to make a tasty drink is to throw in some Hershey Candy Cane kisses. Grab a few kisses and cut them up before adding them to your choice of hot chocolate.
Stir the hot chocolate until the kisses are completely melted. The kisses add a minty taste to the hot cocoa and give more dimension to the hot chocolate flavor.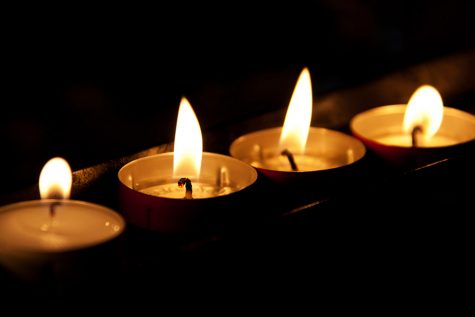 Curling up with a lit candle is a great way to get the cozy feeling that many enjoy during this season, this recipe is cost-effective way to make many customized candles easily. Fill a pan with water then place a cup with 2 cups of soy wax in the water to melt.
Once it's melted, add 2 more cups of soy wax and remove when completely melted. Add essential oil and candle dye of choice and stir before pouring into a container with candle wick already placed. Wait for it to solidify then light!
With all of the food being eaten during this time, it can hard to maintain a healthy diet, but this vegan recipe will give you a quick sweet fix that you won't regret later. Melt vegan margarine, a milk alternative, and sunflower oil in a pan until completely melted.
In a separate bowl, add flour, caster sugar, baking powder, and salt and mix. Combine the flour mixture with the liquid mixture. Form donuts with the dough and fry. Lay on a paper towel or paper bag after to absorb excess oil. Then add the toppings you desire before enjoying!
For more DIYs, go to Fall and Winter Themed DIYs by Aamaya Khan