The Arctic Monkeys are back
The popular British rock band is officially off hiatus
By Reid Pitts, Staff Writer, Staff Photographer
January 31, 2018
Having gone on hiatus in 2014, the Arctic Monkeys have been completely off the grid until just recently. About a week ago, the musicians behind spectacular albums, such as AM (2013) and Humbug (2009) announced that a new album is on it's way and should be gracing our ears in summer 2018. Since 2006, The Arctic Monkeys have built their stardom brick by brick, and have enjoyed much success from it.
The concert dates they have released feature only festivals for now, but more are expected to come soon. The excitement of the versatile band ending their hiatus has many very excited, especially for a sixth album.
One of the coolest things about the Arctic Monkeys is that every album has a different feel. "Whatever people say I am, that's what I'm not" sounds very British teen rock, while "Suck it and see" feels like an American road trip. "AM" produced arguably their most successful song, "Do I Wanna Know,"  which was accompanied by an awesomely simple but artsy music video. The feel of "AM " as an album was very 90's alternative, an underground kind of stand in the rain with a cigarette feel. Each album is a whole new experience and keeps the band from becoming bland or repeating.
In the past, the Arctic Monkeys have come to ACL (2013) but unfortunately, their only US tour location for 2018 is in Delaware. Hopefully, they'll make their way to Texas, but if not, I'm sure we'll all be crying lightning.
About the Writer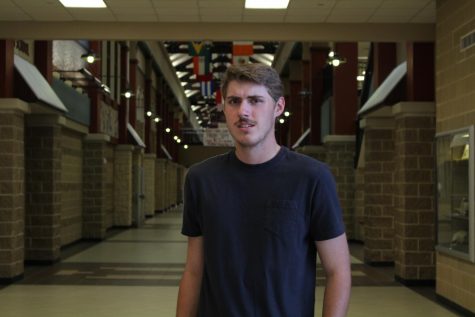 Reid Pitts, Staff Writer, Staff Photographer
Reid Pitts is a senior and this is his second year on The Wrangler staff. Reid enjoys backpacking and photography. He will be studying forestry at SFA...