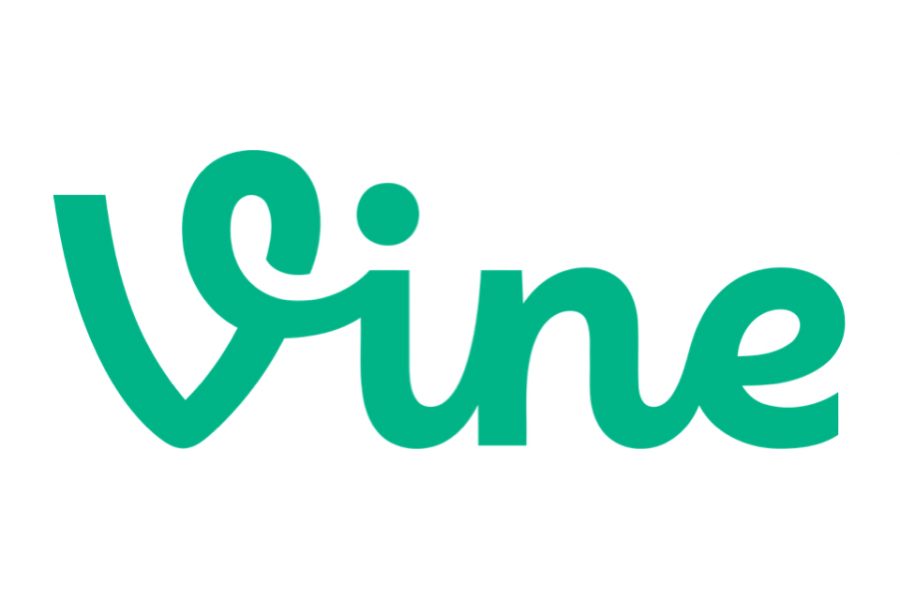 Six Seconds of Fame
Six seconds shaped a subculture belonging to millions.
February 26, 2018
Last year, the social media platform dubbed "Vine" was halted after a four-year run. Twitter had purchased ownership of Vine during its development phase in 2012 and carried it to its supposed termination. While it wasn't completely eliminated, it was transformed into "Vine Camera" instead, allowing people to create videos in the app's signature format; however, it wasn't the same, as there was no true platform or community to share "vines" with.
The app was a mixture of hundreds of thousands of community-created clips that were up to six seconds long, which allowed it to achieve its prominent status within popular culture. Vine was perceived as a staple for the avid social media user, as the videos brightened the days of millions of viewers. It also categorized the clips posted by creators into general groupings such as comedy, food, or fashion, and maintained filtration systems to organize vines by view count, popularity, and other traits.
"
Vine can be held responsible for attributing fame to some of its users"
In fact, Vine can be held responsible for attributing fame to some of its users, as many profiles received plenty of traffic, which consequently led to said users receiving a substantial amount of popularity. These users, prominently known as 'Viners', maintained the interest of their audience in most cases, and several of them extended the mere hobby into a career. Viners were often able to utilize their influence over their fans in order to achieve an unconventional sort of fame, which unlocked career pathways that extended beyond the thousands of six-second clips they shared.
Viners also promoted products, whether they were their own creations or paid partnerships. They even created YouTube channels in efforts to gain more influence and perhaps even monetization from making and editing videos; many were successful through this technique. Over time, their following began to dissipate on YouTube, but they managed to extend their influence greatly enough that they were able to accumulate wealth and fuel their fan bases.
Many of these Viners were devastated after the app was discontinued, and fans and enthusiasts were even more overwhelmed. Many influencers were considered irrelevant after Vine's platform came crashing down, but many of them switched platforms, and the legacy was preserved through the crowd-sourcing of the clips.
Not long after Vine's departure, millions nostalgically posted threads of their favorite vines on Twitter and shared compilations on YouTube, as well as other forms of social media platforms. Likewise, many who earned their fame from Vine continued to channel similar clips onto other Instagram, Twitter, and YouTube. Some Viners even extended their wealth and popularity into tailoring effective marketing schemes, maintaining their reputations as pseudo-prominent figures across social media networks to this day.
Parody or Prose?
In the midst of the uproar caused by the elimination of Vine's social media platform, and its devolution into the mere "Vine Camera," Emily Beck and Adam Gasiewski had a lightbulb moment.
The pair of Temple University students had produced an ode to Vine by comprising a thin volume of parody titled Milk and Vine, which was founded on the principle of Milk and Honey, a sincere poetry book written by Rupi Kaur.
Kaur's book was the work which pulled her into the literary spotlight, as her work was speckled with romantic and wistful undertones. Her poems were written in short, even sequences of words and varied in their overall length. Additionally, the poems in Milk and Honey were accompanied by sketches which dangled below the words and often represented a particular subject which was expressed in the stanzas above. Kaur's success was attributed to a particular subculture of the population which had an eye for poetry books–a subculture that attempted to radiate the facade of deep philosophical thinking and a sophisticated association with the emotions of angst. This particular subculture has often been found intolerable by many who roam the internet, as they put up a front of sophistication which is often absent, and many of its members have claimed to dabble in fine arts, but express themselves in a style which is almost uniform to Kaur's, even before Milk and Honey was published.
"
her work was speckled with romantic and wistful undertones"
For that reason, it's almost effortless to imagine the number of people Milk and Vine, a parody of Kaur's book, upset upon its initial publication in late October of last year. Many claimed the parody was insulting and degrading to Kaur's honest work, while others admired it for its humor.
Beck and Gasiewski's book, Milk and Vine contained short, choppy lines of words arranged in the Times New Roman font which wrote phrases uttered from several iconic vines. In order to follow suit, the students sketched doodles pertaining to their respective vines, just as Kaur did with her piece.
Despite severe backlash from fans of Milk and Honey and content creators whose vines were featured, the couple settled that they had discussed copyright regarding their book and the vines they showcased, and eventually even credited the creators of those vines. Ultimately, the book prospered and climbed Amazon's #1 Bestseller List.
Due to the tremendous success of their first parody, the two released a continuation, adequately titled Milk and Vine II, which contained twice as much content as its predecessor this January. On this second time around, the parody didn't receive nearly as much opposition as the original did, which can be attributed to the inclusion of a foreword and the crediting of content from the get-go.
Beck and Gasiewski have enraged many, but it seems they've brought more laughs than grimaces in the grand scheme of things. The pair has successfully contributed to maintaining the nostalgia of Vine by immortalizing several popular vines.
Only one question remains: is there a Milk and Vine III on the way?
That, only time will tell.