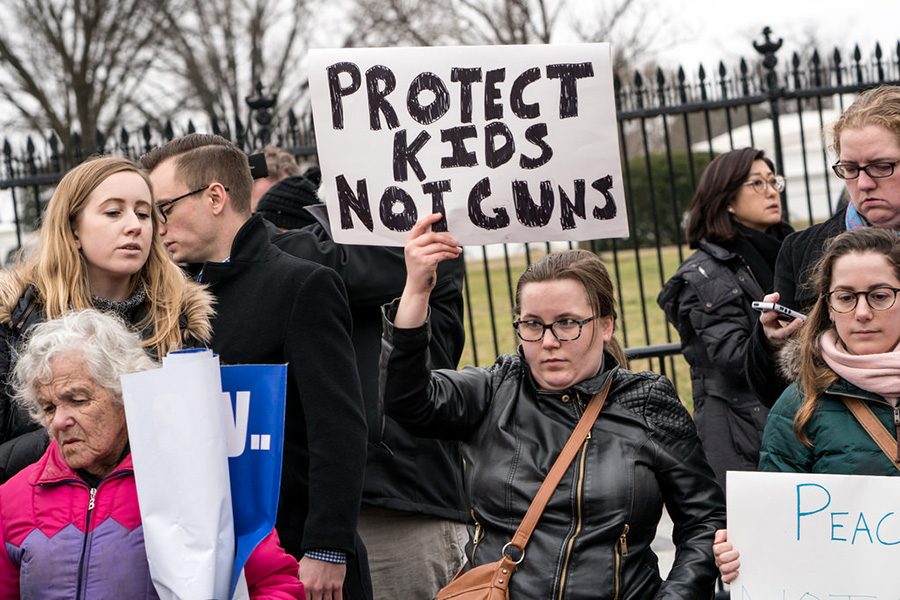 Lorie Shaull
Would you believe it if I told you that since the school shooting at Marjory Stoneman Douglas High School on February 14th, less than a month ago, that there have been two other school shootings? Well that's the sad truth. In America, it seems like our guns are more valuable than our children.
While no one was hurt, there was a shooting incident at Dalton High School in Georgia on February 28. A teacher brought a firearm to school and allegedly fired it inside the classroom, though no students were inside. Also on March 2, there was a shooting at Central Michigan University, leaving 2 dead.
It's almost crazy to see how frequently school shootings happen. While many of them are not as large as the Florida one, the issue is that people are still bringing guns into schools. Although no one in government is doing anything to change the current status of gun control, the children of this generation are the ones making some serious changes. The teenagers who survived the Florida school shooting have now become activists and voices in the fight for gun control. They are a true force to be reckoned with.
Emma Gonzalez is one of the faces and voices of students from MSD High School demanding gun control from legislators. She and many others want to see all powerful assault rifles (like the AR-15 used in the shooting) banned from public uses. In one tweet, Gonzalez states, "Friendly reminder that the argument to Protect Schools completely ignores Churches, Malls, Concerts, etc. that have also been host to mass shootings – we can't build our world out of Kevlar, just remove the guns that cause the most carnage it's so Simple". The phrase "the guns that cause the most carnage" refer to the assault rifles they are attempting to get banned.
Gonzalez, along with several of her other classmates have become activists and advocates for gun control, speaking largely through the social media platform Twitter. Since the shooting, the students of MSD have appeared on Ellen, met with legislators, and gained hundreds of thousands of followers on Twitter. They've even helped organize a worldwide school walkout on March 14th at 10 a.m. for 17 minutes to honor the 17 people killed in the Valentine's Day massacre.
The students cries for stricter gun control have not been in vain. The Florida House has just recently passed a bill that would "would raise the minimum age to purchase any firearm to 21 from 18; impose a three-day waiting period on gun purchases; fund school police officers and mental health counselors; and allow local school districts and sheriffs to arm certain school personnel. It would also ban so-called bump stocks, which make guns fire faster, and give law enforcement more power to commit people deemed a threat."
While this is a large step forward to better gun control, it doesn't meet the most important parts of the students' demands. They are still pushing to get a ban on powerful assault rifles. What more must happen in order for legislators to give us stricter gun control? How many more lives have to be lost?