Seniors Accepted to College Early
As senior year unfolds, some 12th graders are occupied with the perilous journey of college applications. Consisting of pages upon pages of in-depth fill-in-the blanks and supporting essays, applications are painfully tedious. It's no wonder that the seniors are full of relief and joy when they receive their admittance. Though most applications are due in early December, some early birds have already got their admittance.
Senior Onood Ghayur is just one of many who is already done with her college admissions and has gotten her letter of acceptance. Accepted to her first-choice college, the University of Houston, Ghayur is proud of her accomplishment. Ranked as one of the only three public universities with a Tier One ranking, the University of Houston stood out to Ghayur who loved the opportunities a college in Houston, the fourth largest city in the nation, would offer.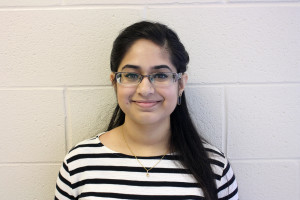 "I have stayed in different parts of Texas, but I never found the love, entertainment, and friends in any other place but the Houston/Sugar Land area," Ghayur said.
Her applications also include the Houston Baptist University and the University of Texas San Antonio, however the University of Houston was the first to reply back.
Most of her friends got their acceptance earlier, and the delay made Ghayur anxious.
At last, she received a reply. The wait was worth it and Ghayur was ecstatic over her admittance to the Bauer College of Business,. "I was very nervous [but] I'm glad my four years of high school didn't go to waste."
For the Ghayur family, this is a huge accomplishment. Ghayur is the first of her family to attend education in America, and her admittance to a well-known university is great news to her family.
"No matter how hard the whole acceptance procedure was, I still believe this was a big accomplishment and I'm proud of it," Ghayur said.
Senior Katelyn Keeling is yet another 12th grader who already has her future planned. Admitted to her only-choice college, the University of Mary Hardin-Baylor (the oldest continuously-operating college in Texas), she is planning to major in both Psychology and English.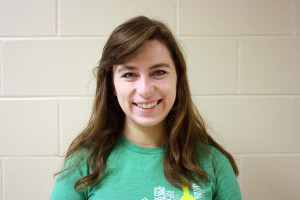 Prior to her acceptance, Keeling hoped relentlessly for good news. The moment she was accepted, she admits that she broke into tears. "I was crying."
Unlike other seniors, Keeling received  her letter of acceptance mid-Junior year after applying ahead of time for the Fall 2014 school year during her sophomore year. Her head start on the college application process was due to her instant love for the college after a campus visit. "I felt at home; the people were so friendly," Keeling said. She was head over heels after hearing about the special programs the University of Mary Hardin-Baylor had to offer. It's close proximity to Fort Hood, a naval base, gives Keeling an opportunity to be a part of a "special counseling program" for the troops, something she had always wanted to do. She simply "didn't want to wait."
With their acceptances already set, Ghayur and Keeling fell prey to Senioritis, a fictitious disease associated with slacking off Senior year. Keeling  jokes about having Senoritis since Junior year, i.e. Junioritis. Ghayur, however, sees Senoritis as a sign of accomplishment rather than a detrimental "disease"; she worked hard to get all her required courses and now Ghayur sees Senior year as a chance to take a break. Although lethargy has already set in, there's no doubt Ghayur and Keeling will make their last year at George Ranch count.