Backyard Minifest Recap
"It's like going to a new high school, but everybody likes you."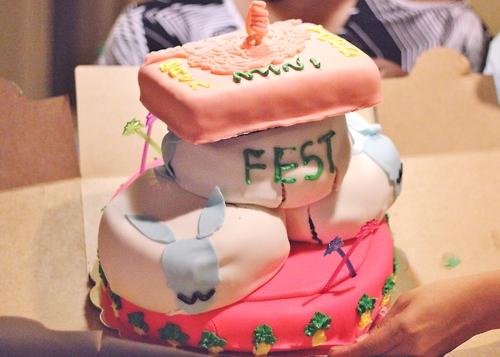 All photos by Drew Wesley
(click to enlarge photos)
This summer, a plethora of talent gathered in Richmond to celebrate young art.  Otherwise known as Backyard Minifest, this event was the highlight of many Houston  area students' summers. Two Longhorns, Grace Rangel (11) and Jade Castillo (11), were  responsible for Minifest, which was a huge success.
Grace and Jade say the idea for Minifest came about unintentionally. "The idea to help  promote local artists was always an idea of mine," Grace says. "[Jade and I] would  spend our days talking about our appreciation for music."
As plans for Minifest became  more concrete, that appreciation grew into something much bigger. Photos promoting  the event were all over social media outlets such as Instagram and Twitter, and young  people everywhere from George Ranch to Lamar High School (in Houston) were  spreading details about it through word of mouth.
Ten vibrant and talented performers showcased their music, including fellow Longhorn James Frank. His band, Frank, was definitely a crowd favorite. "The best part for me was performing because I got to play in front of a bunch of my friends; everyone's reaction was really nice," James points out. Francois, who also performed at Minifest, summed up the vibe of the occasion in a tweet immediately following the show. "It's like going to a new high school, but everybody likes you", he explains.
When asked to describe the people at Minifest, both Grace and Jade have and endless list of kind words. "We were grateful because the artists that did show up really appreciated what we were aiming for", they explain. Because of the success of this year's Minifest, the two raised 300 dollars which is going directly toward putting on the show next year. The two could not be more elated with the result of their hard work and say that they are planning to annually host Minifest as long as circumstances allow it. All who were there can't wait until next summer.