Howdie Mrs. Clay!
Mrs. Clay is a new geometry teacher at the Ranch. Let's give a warm welcome to Mrs. Clay!
The Wrangler: Where are you originally from?
Mrs. Clay: I am originally from El Paso, Texas.
The Wrangler: Where did you graduate?
Mrs. Clay: I graduated from Prairie View A&M University.
The Wrangler: What is your goal for this year?
Mrs. Clay: My primary goal is for my students to learn and enjoy geometry.
The Wrangler: How long have you been a teacher?
Mrs. Clay: I started teaching Fall 2016.
The Wrangler: How long did you work as an engineer and why did you switch careers?
Mrs. Clay: I worked as an engineer in the oil and gas industry for 16 years. The oil prices went down and unfortunately the industry had to downsize employees. I had wanted to be a teacher when I was a child, so I thought that it would be a great time to start.
The Wrangler: Who or what inspired you to become a teacher and why?
Mrs. Clay: I have had the privilege of having some amazing teachers during my life. My favorite was my 5th grade Science teacher. He made science class so much fun. He made you want to learn more. It inspired me to want to be a teacher.
The Wrangler: What brought you here to George Ranch?
Mrs. Clay: My children have grown up in the Maroon track. So, I was super excited to become part of the GReat team.
The Wrangler: What do like about the school?
Mrs. Clay: George Ranch is an amazing school. The faculty and students are amazing. They are first class.
The Wrangler: Why do like the subject math?
Mrs. Clay: Math has always been one of my favorite subjects. I especially love that you use math every day. It is a subject that you will use for the rest of your life. I enjoy teaching math because I want the students to see how important it is.
The Wrangler: How do you strive to help a student?
Mrs. Clay: I strive to help each student as an individual to do the best they can. Students learn differently, I want to create a classroom that promotes various learning styles.
About the Contributor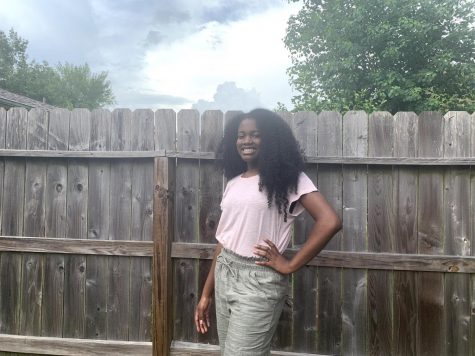 Eryn Rainer, Staff Writer
Eryn Rainer is a sophomore and it is her first year on the newspaper staff. In her free time she likes to study the Bible, play volleyball, and scrapbook....