"The Charli" Springs Onto Dunkin's Coffee List For TikTok Star, Charli D'Amelio
Dunkin Donuts gives internet sensation, Charli D'Amelio, her very own drink on the menu.
Tik Tok, formally Musica.ly, is an app where teens have the chance to become internet famous. On the app you can post skits, mukbangs, vlogs, comedy, and pretty much whatever you desire. The most popular thing to post are dancing videos. On this app you can also post brands and collaborate with them. Tik Tok has a handful of viral teens, but right now Charli D'Amelio takes the crown.
Who she is?
Charli is a 16 year old Tik Tok star from Connecticut. She became popular in September of 2019 because of a video of her dancing at school with her friend, Quinn. Charli is now the most followed person on the app posting dancing, daily vlogs, and how much she loves Dunkin' Donuts Coffee.
How did this even happen?
Charli always post about her love for coffee. Specifically, Dunkin' Donuts Coffee. Everyday you can find a post on her page of drinking or a getting a Dunkin' coffee. Dunkin' noticed Charli and started sending her customized merchandise and gift cards to their store.
The Charli
Dunkin' Donuts became such a huge part of Charli's brand, that they announced she was getting her own drink on the menu. At Dunkin' Donuts Charli gets a cold brew coffee with whole milk and three swirls of caramel. This drink will now be on the menu (for a limited time) as "The Charli". The Charli order is available at all Dunkin restaurants across America and can be ordered on the app.
The Contest
To promote the drink even more, Dunkin' created a contest for fans to win a chance to hangout with Charli. To enter all you have to do is post a photo on Instagram using the hashtag #CharliXDunkinContest and you can get chance to hangout with Charli (virtually) due to Covid-19.
About the Writer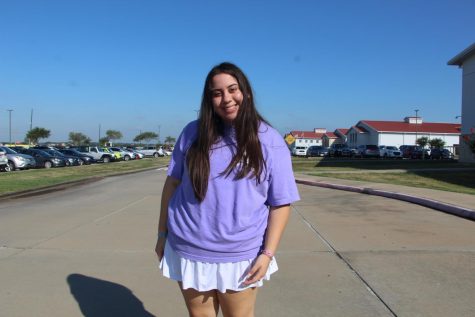 Andrea Flores, Staff Writer
Andrea Flores is a junior this year and it's going to be her first year on the staff. She loves traveling, hanging out with friends, and creating content....