10 Years Later: 2011 Tornado Super Outbreak
A look back at the tornado outbreak of 2011 that caused at least $11.3 billion in damage across the Dixie alley.
Ten years ago, between April 26-28, there were over 300 tornadoes that spawned in 15 different states. The state that experienced the most damage from these tornadoes was Alabama. This outbreak followed a smaller outbreak that occurred earlier in the month of April (April 14-16).
Most of the tornadoes that occurred in this outbreak happened on April 27, 2011. The worst of the tornadoes happened in Tuscaloosa, Alabama at around 4:43 PM Central Daylight Time.
The Tuscaloosa tornado came out to be an intense multiple-vortex tornado with sustained winds at around 190 miles per hour. It was rated a high-end EF-4 on the Enhanced Fujita Scale. The tornado itself lasted an hour and 31 minutes. The tornado's width was up to a mile and a half wide.
The afternoon before the tornado was full of questions since the risk of severe weather was updated to high risk—that prompted the National Weather Service to issue a PDS Tornado Watch(Particularly Dangerous Situation).
Later on, the supercell thunderstorm that produced the Tuscaloosa tornado became tornadic in Mississippi.
The tornado started out as an EF-2 wedge tornado when it entered Tuscaloosa County, Alabama. As the tornado rapidly strengthened, a tornado debris signature made its presence on the NEXRAD radar. That prompted the National Weather Service at Birmingham to issue a Tornado Emergency.
The tornado entered the city of Tuscaloosa as a low-end EF-4 and caused significant damage to buildings and even completely destroying a cell phone tower. It had forced emergency personnel to evacuate since it came within half a mile of the Tuscaloosa Police Department, destroyed the Tuscaloosa County Emergency Management Office, and destroyed homes, apartments, and other public facilities such as restaurants and other businesses.
After the tornado happened, it became one of the costliest tornadoes to ever hit anywhere in the United States. However, a month later, the Joplin, Missouri tornado became the costliest tornado to hit the U.S.
Since the big EF-4 tornado of 2011, there have been several other weaker tornadoes to strike the Tuscaloosa area. There were two EF-0 tornadoes to strike Tuscaloosa County in 2015, and an EF-2 tornado in March of 2021.
The city has mostly recovered in some ways, but there are still some scars that lie deep in the city.
About the Writer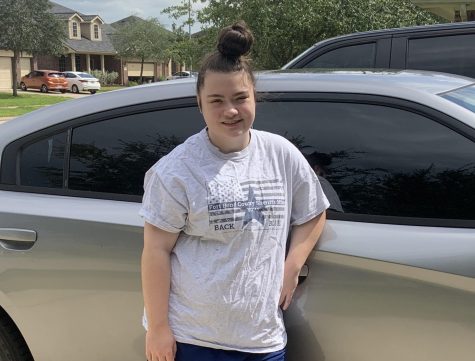 Keely Telford, Staff Photographer
Keely Telford is a Junior. This is her second year as a part of the staff. She likes to exercise in her free time. She looks for vintage buildings as a...