Artist, Manga Artist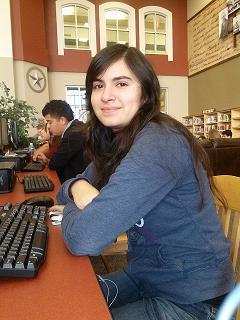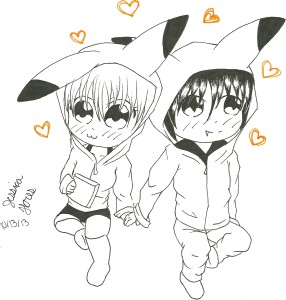 The library hummed with the chatter of students. Some were studying, many were catching up with friends, and others were languishly relaxing. Sitting contently, Jessica Flores listened to music as she sketched in a worn out book, filled with years of her work. When flipping through the book the progressive improvement is evident as the pages go on. But what's in the book? Anime styled art that Jessica has devoted three years of her life to, that has helped sharpen her skills for her ultimate goal, becoming a Manga artist, the illustrator of Japanese styled comics.
Jessica Flores is a fifteen-year-old sophomore. One day she was scrolling through YouTube looking for a video on  how to draw specific characters. After watching a few tutorial videos, Flores grew confident that she could make those same characters. She began using other characters as a reference; see and remake. After making great strides in her art, she no longer needed a reference and began to make her own original characters, also known as OCs.
Already she has made about nine of her personal OCs. Her favorite, being one based on herself, is named Jessicat.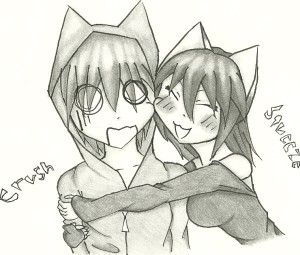 "That's the cool thing about Manga art," Flores explained. "You can put yourself into a story."
Sometimes a break into a story is what she needs the most.
"School is very hectic, "Flores said. "And this is the only thing that keeps me sane."
Flores tries to draw everyday but sometimes finds it hard when school gets in the way. However, drawing is not the only way that improves her artistic style.
"I watch anime and how they talk to each other," Flores explained. "Their hand gestures and their manners—I learn from them. They take off their shoes when in a house,they hold their food instead of leaning over the table to it, they say it looks like a dog, Inu[translate to english as dog]."
Along with watching anime, Flores also listens. Flores knows that in order to make her Manga big, she'll need to go where Manga is big: Japan. By watching anime she's also learning the language. She plans to go to Japan someday and publish her book there. She knows the competition is fierce, but with her early preparations, strong determination and the support of her family, it won't be too long until Jessica Flores' name will be on print as a bestselling Manga Artist.
About the Contributor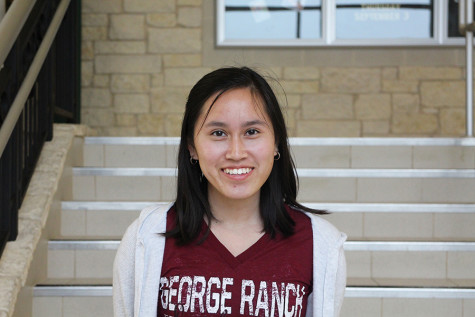 Megan Perrin, Staff Writer
Megan Perrin:  the best at making "cynical" and "optimistic" a synonym. This is her second year working with The Wrangler, after taking a year break she's...