Endless Love: The Remake
"Endless Love" is exactly what the name suggests, heartbreaking and romantic. It was the type of love story a girl looks for in a Valentine's Day weekend movie. It started out a little slow, and then it went way too fast, but overall it was a well-made chick-flick.
Jade Butterfield is a senior in high school, and though she is one of the most gorgeous girls in the school, she is an outcast. Though she is a stranger to all, David Elliot, who has secretly had a crush on her for years, finds her intriging. When his oppurtunity finally arises to get closer to her, he takes it, and their relationship is a rollercoaster of ups and downs, hots and colds, and everything in between.
Like any good chick-flick, "Endless Love" will make you laugh, and it will make you cry, and though it is not the best romance movie I have ever seen, "Endless Love" fit the bill for my Valentine's Day romance. I would not recommend seeing this movie with family, but if you want a good date-night movie with your "bae" I would highly advise this movie over the others that are out there.
However, if you are looking for a profound, life-changing movie, do not go see this flick. It is mindless, and it's a movie that you should see for pleasure and pleasure only; a picture perfect movie for couples or a girls' night out.
About the Contributor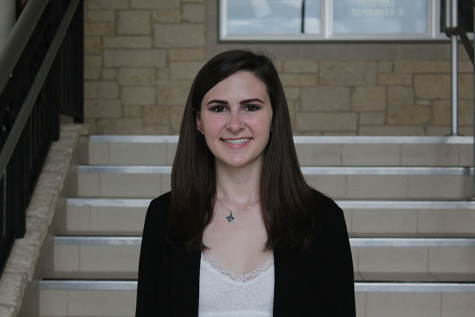 Grace Elliott, Editor-in-Chief
Grace enjoys reading and watching TV in her spare time. In the summer, she loves traveling and hanging out with friends from church and school, and she...