Stoker
Reminiscent of Alfred Hitchcock's works, "Stoker" features dark narratives to induce a creepy charm.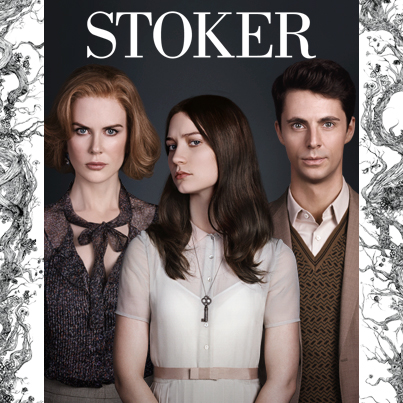 Park Chan-Wook's "Stoker," released on Saturday, March 1, 2013, is not your typical psychological thriller. It is reminiscent of many of Alfred Hitchcock's works with dark narratives and creepy charm, which give it that extra edge in becoming your new favorite nail-biter film.
The plot is centered around India Stoker (Mia Wasikowska) a morbid teenager that possesses acute senses. The conflict is first introduced when her beloved father, Richard (Dermot Mulroney), dies in a car accident, leaving India with her emotionally inadequate mother, Evelyn (Nicole Kidman). At Richard's funeral, India and Evelyn are introduced to Richard's mysterious and charismatic brother, Charlie (Matthew Goode – hubba hubba), who, until this moment, no one has known existed. Strange events begin to unfold and India becomes increasingly fascinated by the stranger who smoothly joined the family dynamic all too soon.
"Stoker" is one of the most aesthetically pleasing films of its kind. It is beautifully shot and cleverly made, enhancing sounds and scenery to feel as though you are in India's shoes. Not to mention the sense of style shown throughout the film that range from wispy skirts and preppy cardigans to (wait for it) crocodile-skin heels. The color scheme of the movie is, like nearly everything else, spot on. Needless to say, it is a visually appealing film.
Mia Wasikowska portrays her character more than well. She seems to radiate this dark, vampiric Wednesday Addams vibe so effortlessly. Equipping herself with a monotone voice and completely new makeover, Wasikowska brings more callousness and impassivity than you can handle.
Matthew Goode, the handsome devil-in-disguise, seems to be so naturally well-versed and alluring that he may be a distant cousin of Norman Bates of "Psycho." Goode is definitely swoon-worthy as Charlie, with the most perfect pair of shades and cheeky smile. In fact, fair warning goes out to anyone that watches this particular film to watch with a wary heart, you may fall in love with him despite his (not-so) obvious imperfections.
And lastly, Nicole Kidman. Her incapability to age seems to do her good as the apparently young and distressed mother. She has a knack for utilizing her eyes and pouty lips to showcase her character's mental state. Kidman is a miracle-worker when it comes to expressing raw emotions, especially lust, dismay, and horror. She can really work those face muscles.
Generally speaking, "Stoker" is an austere coming-of-age film that blends together sexuality, violence, and heavily implied intentions. With an A+ cast and minimal dialogue, it is a chilling tale that is disturbingly good.
About the Contributor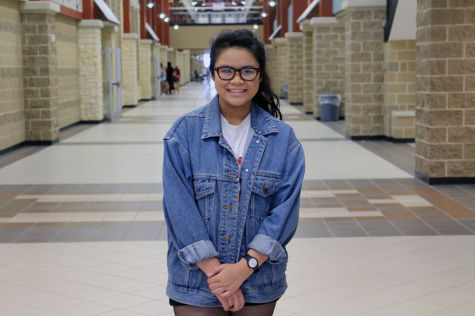 Julia Nguyen, Staff Writer
Julia is a senior at George Ranch HS that loves Lord of the Rings, Bright Eyes, and Jordan Bradley. Her hobbies include drawing, reading, writing, and...