15 Reasons Why George Ranch Students Should Smile Today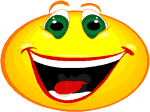 Random fact about smiling: Smiling actually boosts your immune system and can help you live 7 years longer on average.
So, if you want a long, happy life, or you just need some inspiration, this is the list for you. According to George Ranch students, there are tons of reasons why George Ranch students should be smiling! Here are just a few:
"Marching band is almost back in season."– Sara Vivas (10)
"Because of the dodgeball tournament"- Daniel Pearsall (11)
"Because the Backstreet Boys are coming to Houston."- Grace Elliott (10)
"Smile because you are another step closer to moving up the social food chain that is high school."- Shelbi Mangel (10)
"Because I go here"- Julia Nguyen (11)
"Do it for the swag"- Scott McNally (11)
"Smile because, it's getting warm. The weather is starting to feel more like Texas; the clothing, everything changes. Since colleges get out earlier, family is coming home. The workload is getting easier too." – Megan Perrin (10)
"Smiling makes the world go round" -LeAnn Brotamonte (10)
"Smiling boosts dopamine and serotonin in your brain to amplify the feeling of happiness and confidence to be awesome"- anonymous
"Because you can get sims on your phone" -Jordan Bradley (11)
"Because you are with your friends. We are one big, happy family"- Luke Allsteadt (10)
"Because [you] have so many opportunities to be a part of something big" – Eman Hussain (10)
"Exemptions! Because man, I am exempting everything!"-Saman Merchant (11)
"George Ranch isn't a typical school…It's like a second home" -Amber McCord (10)
"I noticed during the lipdub that we have a school where we can come together and have a great time"-Jamil Tharp (10)
About the Writer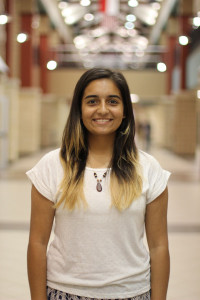 Alesondra Cruz, Staff Writer
Alesondra loves going on adventures and trying new things! She believes that she is probably the nerdiest hip-hop dancer you will ever meet. Alesondra...