The Eclectic Sounds of The Black Keys
All photos taken by Michaela Norris
Comprising of vocalist/guitarist Dan Auerbach and drummer Patrick Carney, The Black Keys have definitely developed their own distinct sound within their genre over the past decade. The blues-rock duo are close to finishing up their latest tour, Turn Blue, titled after their eighth studio album, and I was lucky enough to have experienced their show here in Houston.
With psychedelic and purist rock influences infused into their blues-rock sound, it's obvious to assume that a concert by them would be electric (and believe me, it was). Playing their set for well over an hour and a half and including 21 songs, it left very little time for banter, not that they needed it anyway. Every few songs Auerbach would simply say, "Lets keep things moving right along," and that's exactly what they did.
They played an eclectic range of songs from multiple different albums, including quite a few from their sixth studio album, "Brothers." And they were sure to include fan favorites, 'Gold On The Ceiling,' and 'Lonely Boy,' both from the album "El Camino." Although, it was during their encore when they played 'Little Black Submarines,' that the entire stadium became one. Auerbach's raw voice and acoustic guitar echoed throughout the room, and when it fell silent, every single voice in the crowd filled in the missing lyrics together. It was truly a feeling and experience that I cannot put into words. This song really wrapped up the entire show as a whole.
However, as a fan, I was a little disappointed that they did not play a single song off of their second studio album, "Thickfreakness," which is a personal favorite of mine. "Thickfreakness" contains a rougher and grittier version of The Black Keys that just doesn't surface in their later records, and that's something that I think many people would like to have heard live; because it is something quite exceptional when you hear a band live, and they are undoubtedly just as good as, if not better than, their studio records, and that is exactly what The Black Keys accomplish.
All together, The Black Keys put on a thoroughly entertaining and electric show. This band has a unique sound within their genre that is unlike anything else I've heard, and while there are similarities between them and other artists, there is just something about The Black Keys that other artists cannot touch. A band like The Black Keys doesn't come around everyday, which to me identifies them as not only impressive songwriters and entertainers, but just as overall artists; they're the real deal.
About the Contributor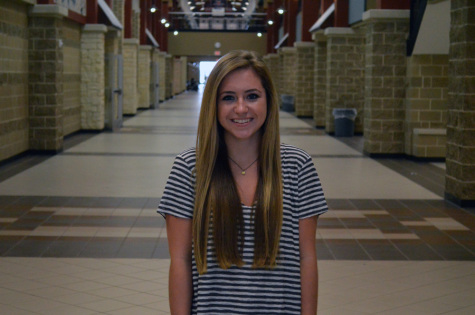 Michaela Norris, Staff Photographer, Writer
Michaela is a senior and a first year staff member for The Wrangler. She enjoys listening to live music, binge watching her favorite TV shows, and reading...