Announcements: January 8th, 2015
What if you had the ability to embarrass your teacher, coach, or AP? What if you could put them in a wrestling match in front of their peers and yours? Well, you can! Vote during your lunch to send your favorite or least favorite teacher to the mats in GRHS Sumo-Mania!! The buy-out will take place January 23rd. Voting will end January 21st. $1 will get you a buy-out bracelet and 2 votes for the 2015 Sumo-Mania contestants of your choice. This will be an event to remember! Don't miss it!
George Ranch is proud to say that we officially have a flag football team, we have practices every Monday starting January 12 after school from 3:40-5:00pm outside behind the library, and we will welcome any one from any grade level we hope to see you there if you have any feather questions fill free to ask are sponsor Mr. Tielke he will be glad to help just tell him your first and last name and your grade level and we will put your name on the roster.
ProGrad January General Meeting: All Seniors and their Parents are invited to join us in the Cafeteria at 7pm on Thursday January 15 for our monthly meeting. Come help choose the entertainment for the graduation party and learn about qualifying for a Prograd Scholarship.
About the Contributor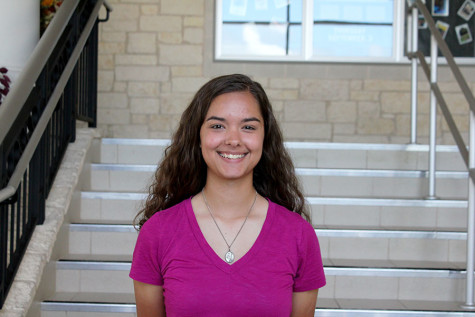 Sara Vivas, Staff Writer
Sara is a funny, light hearted person. She is a senior here at George Ranch; this is her third year on the Wrangler and she loves writing for the school...