Joseph and the Amazing Technicolor Dreamcoat
Joseph and the Amazing Technicolor Dreamcoat is based off a story in the Bible, about Joseph and his twelve brothers. He is the favorite son of their father due to Joseph reminding him of his wife and receives a colorful coat from his father. Joseph has the gift of telling the future through dreams, and sees that he will rise above his brothers.
In an attempt to kill their brother, the twelve sons end up selling Joseph to the slave trade. Joseph is thrown in jail after being bought by a rich man. There he interprets the dreams of the prisoners. The pharaoh at the time hears of this and seeks Joseph's help due to his uneasy dreams. Joseph predicts a famine and the pharaoh adopts Joseph into his workforce.
The famine ends up affecting Joseph's brothers, who end up traveling to Egypt to beg the pharaoh for food. The brothers end up begging Joseph, though are unaware that the man is their youngest brother. Joseph accepts his brother's begging, but makes them work hard for the food. As a test, Joseph accuses the youngest of stealing, threatening to throw the man in jail.
The other brothers beg Joseph to not do so and to take them instead. Joseph deems that his brothers had learned their lesson, releasing the youngest brother and revealing himself as their brother they cast out many years before.
The song and dance spectacular, with the cast of 70, features music from rock to calypso to country and is backed by the GRHS Orchestra.
Dates to see the show:
15th of January at 7:30pm
16th of January at 7:30pm
17th of January at 7:30pm
18th of January at 2:30pm
All shows will be held at the George Ranch High School Auditorium. Tickets are $12 for adults,$7 for students, and pre-schoolers are free. Tickets will be available at the door or online at www.grhstheater.weebly.com.
About the Contributor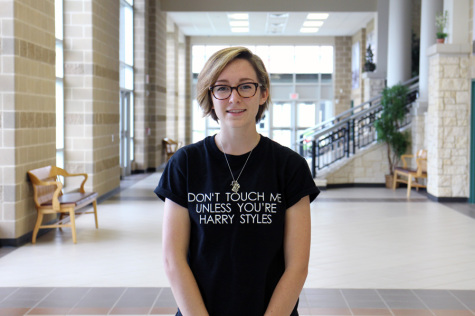 Marissa Vrba, Staff Writer
Marissa Vrba is a senior at George Ranch. This will be her second year on The Wrangler and she loves to write and learn about many new things. Marissa...