Restaurant Review: Jupiter Pizza & Waffle Co
Rating:  four out of five stars
Check out their menu
Brought to you by the folks who came up with Guru Burgers & Crepes, as well as Japaneiro's, Jupiter Pizza & Waffle Co is an avant-garde restaurant with a cool, laid-back atmosphere. From its mason jar dreams and cool tones to its mod music and young staff, the restaurant definitely exudes an almost idyllic environment.
Jupiter is praised for its chicken and waffles combination. The chicken is crisp and tender, while the waffles are light and fluffy. The two are sometimes accompanied by sweet potato waffle fries, and they are my absolute favorite (even though I'm not a sweet potato fry person). You don't even have to eat the waffles as a meal, you can have it as a dessert with fruit and cream or with Nutella and bananas.
However, the downfall of the restaurant has to be their pizza. For a restaurant that has "pizza" in their title, it should be knock-your-socks-off good. I've tried it several times, in hopes of a mouthful of cheesy goodness, but alas, I get a disappointing healthy alternative designed for rabbits. If you're a fan of a thin pizza that's good for your well-being, then you're in luck.
Let downs aside, the rest of the food is really great and you can have it for breakfast, lunch, and dinner. It's a great place for a quick brunch with your pals, or to wind down and hang with friends or family and the food is definitely a plus. In fact, it's so good, you could say that it's *out of this world.*
About the Contributor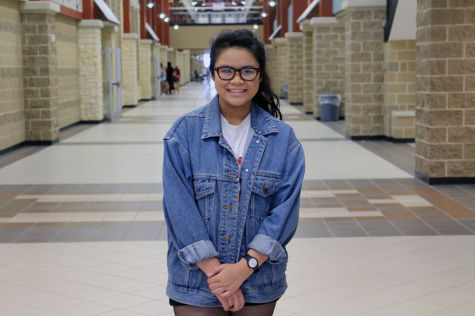 Julia Nguyen, Staff Writer
Julia is a senior at George Ranch HS that loves Lord of the Rings, Bright Eyes, and Jordan Bradley. Her hobbies include drawing, reading, writing, and...