Pass or Fail: DIY Pinterest
We took six simple DIY projects and tried them ourselves to see how well the end result could match the immaculate examples on Pinterest. We gave them a score of one to ten based on their ability to be recreated. Here are the results:
Newspaper Nail Art: 7
This is a fun new way to paint your nails. Once we figured out the way to make it look right, it was something that I would totally wear all the time.
Improvements: Dip the newspaper for only a few seconds, then press onto the nail strongly and for a long time to make it stay.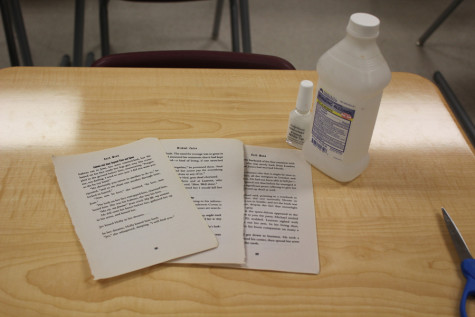 Gather supplies.
Dip newspaper in alcohol and press on nail firmly.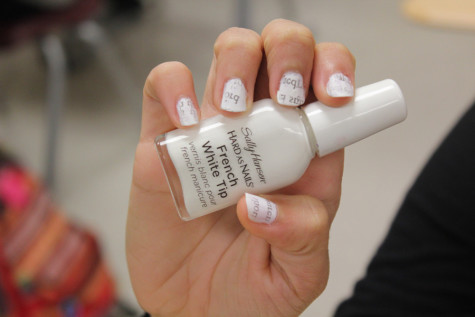 Allow to dry.
Glittered Brush: 8
This fun way of decorating your old brushes is also a great project to do when you're bored. Ours didn't look right, mainly because we didn't follow the instructions. However, when done correctly, this idea would look super cute!
Improvements: Put Modge-Podge on FIRST, then sprinkle glitter onto it until it has enough.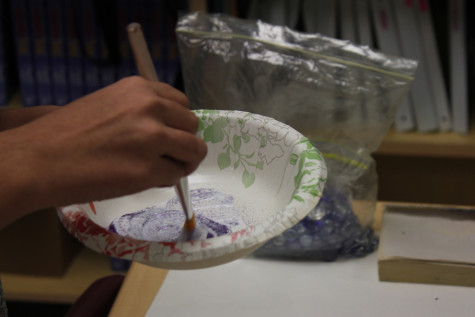 Mix glitter and Modge-Podge.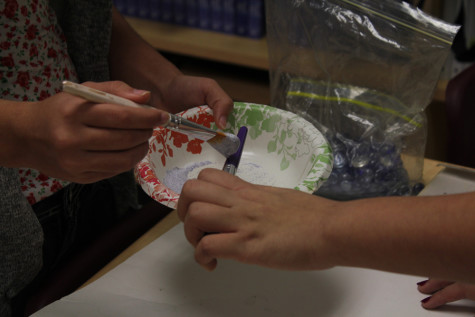 Paint on brush.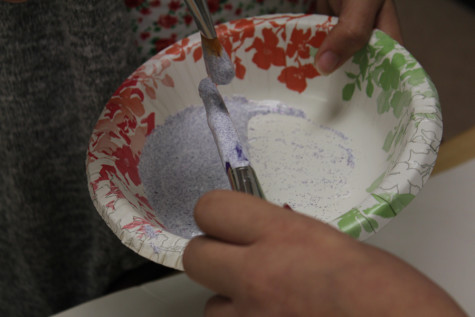 Allow to dry.
Make-up Remover: 5
This homemade remover took off powdered eye shadow, but was unable to get rid of waterproof mascara. It is, however, a perfect product for a soft, tearless remover.
Improvements: Use a stronger remover for heavier makeup.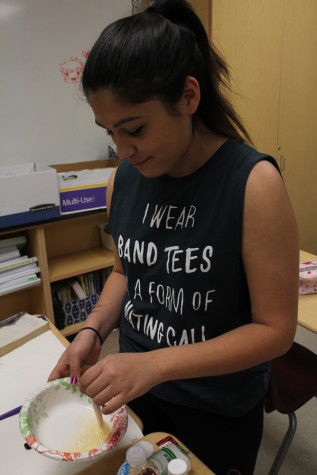 Mix ingredients.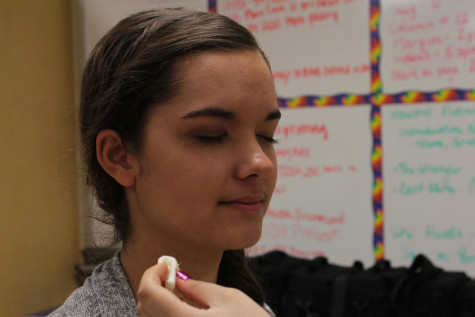 Apply to eye.

Ta-Da!
Glowing Mason Jar: 4
This cute jar is a great way to light a table in a creative way. The light shines through the beads and makes interesting patterns of light.
Improvements: Use a stronger glue than hot glue, or the beads will fall off really easily.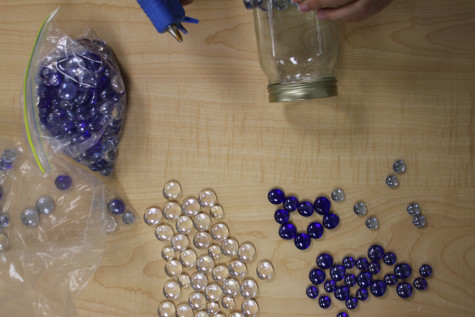 Gather jar, beads, and hot glue gun.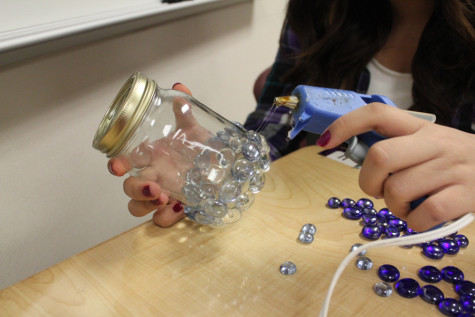 Glue beads onto jar, using plenty of glue.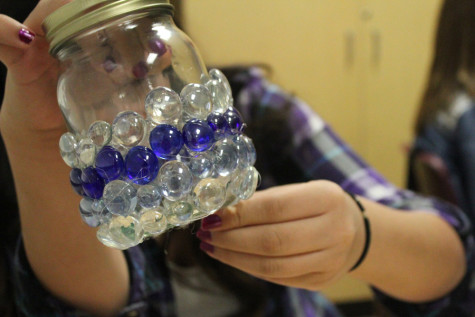 Continue until the jar is covered.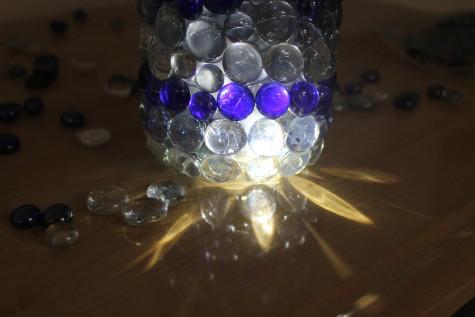 Put in light and enjoy!
Melted Crayon Art: 8
The crayon art was by far the most fun to do. It took only about five minutes to melt the crayons and an additional five to create the art. While it didn't look exactly like the pictures online, it was still a very interesting piece.
Improvements: Keep crayon paper on the crayons, put crayons on a better surface than a paper plate, and keep surface flat, but tilted.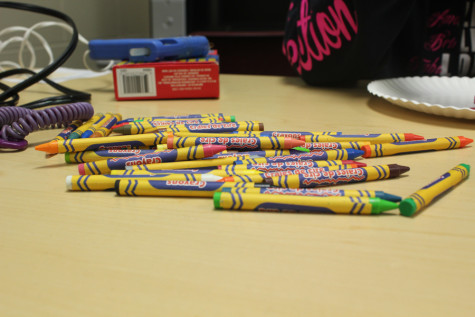 Gather  supplies.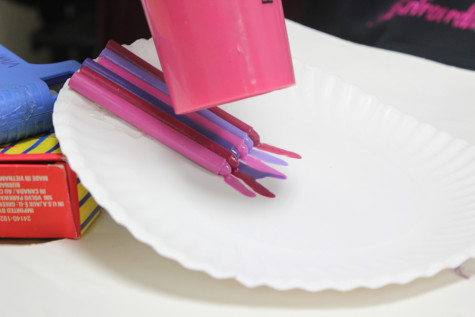 Heat crayons.
Allow to dry.
Paper Plate Box: 6
This is a very simple box you can make to hold cookies or any other sweet treat. With a little ribbon, this easy project can become a cute way to give your dessert without spending too much.
Improvements: Choose a decorative or colorful plate and wrap with ribbon.
Gather supplies.

Fold into box. Insert cookies and share!
To find the original Pins, click here.