7 Movies to Watch With Your Boo
There's no doubt all you couples out there are going to spend some time together during Spring Break, and I don't blame you. What you do with your time, that's up to you, however, for those of you who are film fanatics and couch potatoes, this one's for you: a compilation of movies (ready for your instant streaming on Netflix!) that will keep you warm in these desperate times.
Amélie – Running Time: 123 minutes // This fantastically quirky French film is about an eccentric young woman named Amélie Poulain (Audrey Tautou) who travels on a journey to bring joy and happiness to others. Her adventure begins when she finds a box of sentiments in the wall of her bathroom, leading her to find the owner and return the baubles. This single act prompts Amélie to change the lives of many for the better, and in the process her own, during which she discovers a man named Nino Quincampoix's (Mathieu Kassovitz) unique hobby and slowly, but secretly, falls in love with him.
TiMER – Running Time: 99 minutes // If you could count down to the exact second you found your soul-mate, would you want to know? Fast forward to some time in the future where man has the technological advances for one to implant a device into their wrist and know exactly when their significant other appears when he or she looks into their eyes. However, one downside is that if their true love hasn't gotten the implant, their timer remains blank until they do. That's exactly what happens to our heroin, Oona O'Leary (Emma Caulfield). Aimlessly wandering and eventually turned hopeless romantic, Oona turns to a much younger man – who possesses a timer with a countdown – that charmingly pursues her.
Eagle vs. Shark – Running Time: 88 minutes // This comedy centers around the romance of two awkward outcasts, Lily (Loren Horsley), who is a shy fast food cashier who has a crush on the ever so handsome and cool Jarrod (Jemaine Clement), a geek that works within the same complex as her. As the two become closer, Jarrod takes Lily back to his hometown as his girlfriend to impress his erratic family as well as take revenge on a childhood bully, where Lily feels isolated in the midst of a myriad of personalities.
Beginners – Running Time: 104 minutes // Thirty-eight-year-old Oliver Fields (Ewan McGregor) is in the process of mourning the death of his father, Hal (Christopher Plummer), due to cancer, some years after the death of his mother. Throughout the duration of the film, Oliver spends time reflecting, in interconnected flashbacks, on his relationship with his father following his mother's passing, in which Hal confesses to him that he is gay and plans to openly explore his sexuality. It is through his father's attitude toward the end of his life that Oliver decides to pursue a romance with a French actress named Anna (Mélanie Laurent), where he exposes the quirks handed down to him from his parents in childhood.
Sabrina (1995) – Running Time: 127 minutes // This is the classic tale of Cinderella and The Ugly Duckling, all wrapped into one beautiful romantic comedy burrito. Sabrina Fairchild (Julia Ormond) is the daughter of the Larrabee family's chauffeur, and has been enamored by David Larrabee (the ever so charming, Greg Kinnear), a playboy with girls at his disposal, all her life. He, however, only sees her as the plain daughter of his chauffeur. Sabrina then travels abroad to Paris to work for Vogue, where she returns as an attractive, well-spoken woman. Upon her return, David does not recognize her and is entranced by her, despite his new engagement to the daughter of a successful family. To steer him straight, David's older brother, Linus (Harrison Ford), successfully redirects her affections toward himself, resulting in feelings Linus has suppressed for years.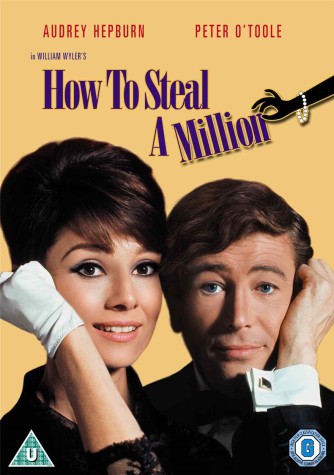 How to Steal A Million – Running Time: 123 minutes // For one, this is an Audrey Hepburn film (my favorite one, in fact) and for that reason alone, you know it'll be good. How to Steal A Million is one of the more polished caper films of all time. It centers around Nicole Bonnet (Hepburn), the daughter of a wealthy art forger (Hugh Griffith) posing as an art collector. Her father then begins to worry relentlessly when he discovers his replica of the Cellini Venus, displayed in a highly prestigious art museum, will be closely examined by experts. Nicole in turn decides to rob the museum before the examination with the help of Simon Dermott (Peter O'Toole), a handsome burglar who once tried to steal from her home. The unconventional pair endure a night of eccentricity, romance, and thrill.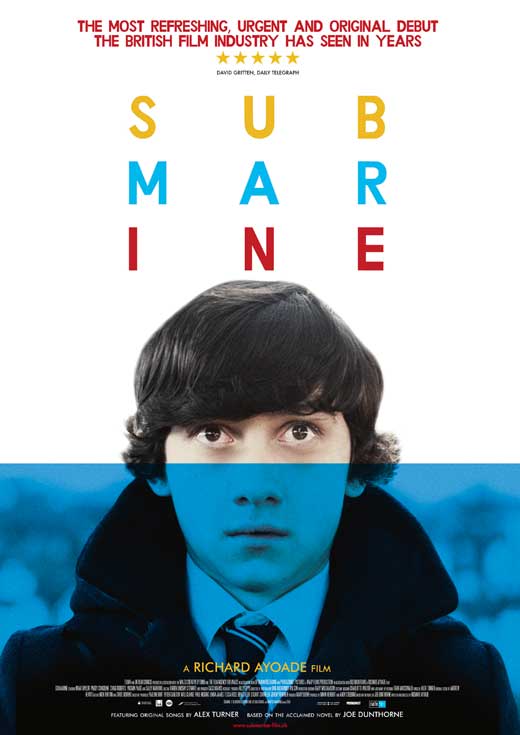 Submarine – Running Time: 97 minutes // Oliver Tate (Craig Roberts) is a precocious 15 year old who is having an existential crisis. The only thing to distract him from his many hats is Jordana Bevan (Yasmin Paige), a puzzle for Oliver to figure out. He becomes infatuated with the dark-haired mystery and his friendship soon develops into a relationship where he aims to become the best boyfriend in the world. But when his mother's ex-boyfriend moves in next door, Oliver takes drastic (and harmlessly selfish) measures to save his parents' already rocky relationship while balancing the needs of Jordana, all with goals of a happy ending. The film beautifully ties in original music by Alex Turner that captures the essence and emotions of the characters and overall atmosphere.