Four Great Books for Fall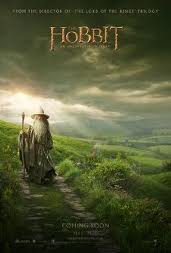 On Saturdays after a difficult week of struggling through confusing classes, tight schedules and deteriorating sleep habits, I like to take a break from the normalcy and routine of school and divulge into someone else's life, someone else's thoughts. I have a habit of escaping from reality in a novel, hibernating in a series until the early hours of Sunday. It's quite possibly one of my very favorite things about autumn. I am an avid tea drinker and nothing says relaxing like settling down in a comfortable spot with a steaming cup of Chai or English breakfast tea with a good book, humming along to Ed Sheeran and Bon Iver from my iPod while I dive into another time, another place, another life, another set of circumstances. This autumn, there happens to be four particularly highly-praised reads that I've got on my Saturday list.
1)      The Perks of Being a Wallflower // Stephen Chbosky
 Charlie is a peculiar freshman boy in 1991. He's never actually had friends but meets a group of seniors who adopt him into their group and guide him out of his shell. Chbosky tells Charlie's story in humorous, witty language that's thought provoking and clever at the same time. As the reader, you follow Charlie's life in a series of letters that he writes to an anonymous person. Chbosky takes Charlie's perspective and crafts a beautiful novel about growing up and finding yourself with words that make you cry and laugh and gasp all at the same time.
The Perks of Being a Wallflower is a major motion picture set to hit theaters on September 20, 2012, starring Logan Lerman and Emma Watson. The novel is also available at Barnes & Noble for $10.99.
2)      Her Fearful Symmetry // Audrey Niffenegger
 From the author of The Time Traveler's Wife, Niffenegger creates a twisting novel that you've never quite got figured out until the very end. Beautifully and lyrically written, Niffenegger opens the novel as Edie receives a goodbye letter from Elspeth, her estranged twin sister who is on a cancerous death bed back in England. With that letter, everything changes. Edie married and raised a set of inseparable twins, Julia and Valentina, but Elspeth left her two nieces her flat back in England. Edie and her husband are not permitted to enter it and the girls are not allowed to sell the flat until they have lived in it for a year.  The twins, 20 years old and ambitionless without each other, head off to England on an adventure that will turn their lives upside down and reveal family secrets and the absolute truth of the desire of tenacity of life.
Her Fearful Symmetry is available at Barnes & Noble for $14.49.
3)      Looking for Alaska // John Green
Like all of Green's phenomenal literary crafts, Looking for Alaska is no different from his profoundly deep and lyrical style. Miles is an ordinary boy who leaves his mundane life in Florida for a boarding school in Alabama where he meets a girl named Alaska who drastically and irrevocably changes his life. It isn't long before Miles – nicknamed and referred to as "Pudge" — finds himself irreversibly in love with her. Throughout the ups-and-downs of maintaining pranking reputations and boarding school life, he grows close to her and she changes him. But after her mysterious death, he struggles to find answers. Green guides Pudge along a heart-wrenching road to find the answer to Alaska's question: How do you get out of the labyrinth?
Looking for Alaska is available at Barnes & Noble for $9.99.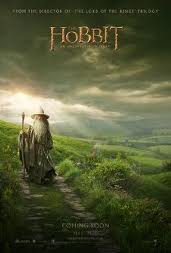 4)      The Hobbit // J.R.R. Tolkien
The prequel to The Lord of the Rings, Tolkien weaves yet another magical tale of adventure and mischief. Gandalf recruits the reluctant Bilbo Baggins into a dangerous adventure to Lonely Mountain with a motley crew of dwarves to recover a stolen treasure from a dragon that will one day change the life of Frodo Baggins and save the kingdom. The Hobbit is a major motion picture set to hit movie theatres December 14, 2012.
The novel is available at Barnes & Noble for $9.86.