Bob Ross, The Legend Returns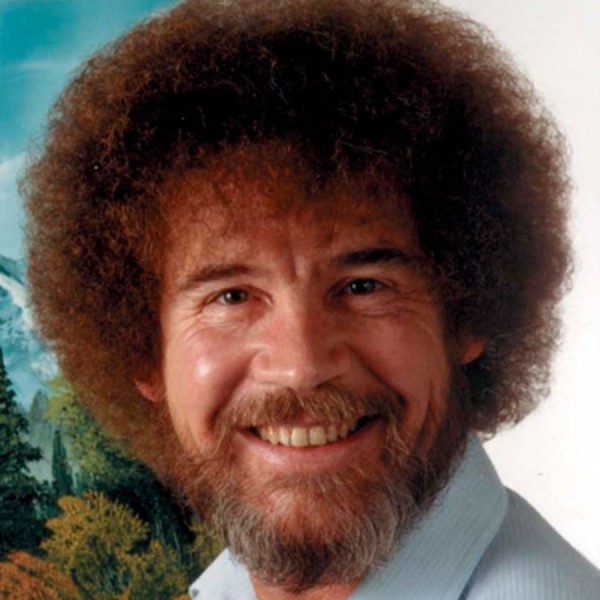 "The Joy of Painting" was a show where in a mere half hour, a beautiful little painting was created by Bob Ross. Beloved by many, the show was simple in concept, however due to the soft charisma of Bob, the show quickly became popular. It ran from January of  1983 until May of 1994, all the while inspiring people to paint their own worlds along with Ross.
"Painting is fun and it makes people happy. I want people to feel I am not only a teacher but a close friend." Bob said many things like this, from a distant tutor painting on television Bob ended up being a cherished friend.
Bob didn't just paint, he had life lessons to share, the appreciation of life and believing in yourself, even if it was just painting.
"We don't make mistakes, just happy little accidents,", was one of the things Bob loved to say. Whenever painting a tree,  character and charm was given to it, and however it turned out was how it would be. As Bob would agree, mistakes are okay. They are a natural part of life.
Sadly, the show ended due to Bob's diagnosis of Lymphoma and his death in July of 1995. But alas, Bob's legacy soars on. The popular streaming website, Twitch, opened a new section called Creative, and to celebrate, streamed every episode of "The Joy of Painting", beginning on Bob's 73rd birthday, the 29th of October, 2015.
The stream ran for 9 days, all the while broadcasting Bob and his tree friends. Afterwards Twitch said that 5.6 million people watched some part of the stream. Astounded by the reaction of the internet, Twitch worked with the Bob Ross Inc to bring back "The Joy of Painting" for several hours every Monday night.
Of course it will never be the same as the reminiscent memories of watching Bob as a child, but it's enough to satisfy anyone needing a little encouragement from an old friend.