The Unbecoming of Mara Dyer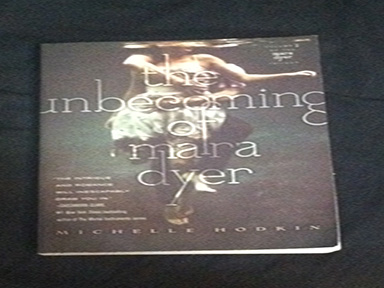 Unlike most book in the romance genre, The Unbecoming of Mara Dyer is not solely based on romance. This book goes through the troubles and the thoughts of a young girl who thought she was a normal person.  This is the first book in the Mara Dyer trilogy by Michelle Hodkin.
This story follows a young girl by the name of Mara Dyer, who had just lost her best friend and boyfriend in a tragic  accident. However, she was there when the building collapsed. She was the only one to survive. People are asking her questions trying to figure out what has happened. Mara doesn't remember anything about her time in the building.
Due to the PTSD that she has suffered her family moves her to Miami, Florida. New school, new life, many changes. In her new school she meets the famous Noah Shaw who seemingly acts like he knows her. A new school, a new life, and nightmares  plague her sleep and haunt her during the day while she's at home and at school.
Mara and Noah spend more and more time together to figure out what is wrong with them. While trying to hide all of the things happening to them from their families and trying not to fall in love with each other.
Towards the end of the book the duo finds out what exactly they can do and try to use it to their advantage, all while trying not to get themselves killed.
I love this book because it is filled with mystery and adventure along with the romance that ties the story all together.