Houston Livestock Show And Rodeo Is Back!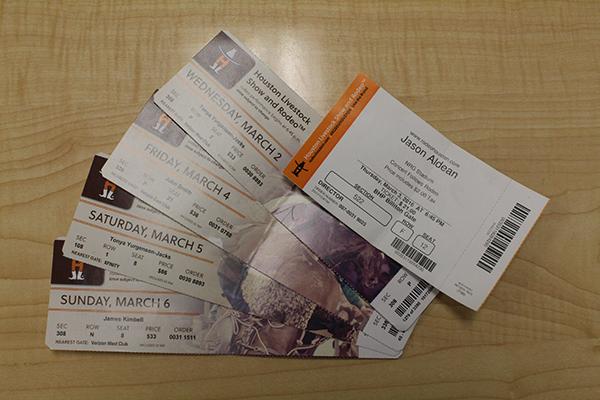 It's that time of year again! Bring out the cowboy boots and hats because the rodeo has returned to Houston!
Since it's start in 1932,  the Houston Livestock Show and Rodeo has been one of the most anticipated events in the city every year. This annual event causes so much excitement because it provides many different activities that are fitting for people of any age.
This year the fun began February 25th and is lasting all the way through March 20th. It kicked off with the highly awaited Texas style cook-off that left the entire city's mouth watering for the best Bar-B-Que in the nation. Following a weekend full of great food and live music, March 1st marked the official commencement of the livestock and horse shows as well as performances from some of today's best music stars. Artists who have performed and rocked the stage already include: The Band Perry, Chris Young, Jason Aldean, Jason Derulo, Cole Swindell, Shawn Mendes, Miranda Lambert, Brett Eldredge, and Luke Bryan.  The upcoming performances include:
March 11- Darius Rucker
March 12- Billy Currington
March 13- Banda Los Recoditos and Los Huracanes Del Norte
March 14- Kenny Chesney
March 15- Kid Rock
March 16- Jake Owen
March 17- Florida Georgia Line
March 18- Little Big Town
March 19- Brad Paisley
March 20- Keith Urban
Aside from the different shows that switch up the schedule every day, there are daily recurring activities that are sure to entertain you as you wait for the next show to start. Some of the activities that take place everyday include the AGventure center, Kids Country, and shopping and dining areas where you can enjoy your time at.
However, what many people forget to acknowledge is the beneficiary aspect the Houston Rodeo provides along with all of its fun and excitement. It was originally initiated to serve as a platform for charity and education towards the livestock industry. Over the course of  its existence, the Houston Livestock Show and Rodeo has raised and given over $400 million to the youth of Texas in the form of scholarships, research, and programs benefiting the youth.
So if you are in the mood for a bit of true Texan culture, try checking out the 2016 Houston Livestock Show and Rodeo while it's still in town.