Did Joel Osteen Really Close His Doors?
Find out the true story about Joel Osteen.
Hurricane Harvey impacted many of people in Houston by destroying their homes and belongings. A lot of places were being used as shelters, except Lakewood Church. At least that's what people thought. Lakewood is a Christian megachurch run by Joel and Victoria Osteen.
After a lot of people assumed what was going on, Osteen explained to CNN that Lakewood was always open. They had received some evacuees on the first days, but they were sent to the city's convention center. Lakewood flooded on the first day of  the hurricane which caused Olsteen to be cautious about opening his doors. If someone got hurt inside, there would have been no way to get them help.
Osteen said during Sunday service on September 3, 2017, "If we had opened the building earlier and someone was injured, or perhaps it flooded and people lost their lives, that would be a whole different story,"
They had no supplies or places for people to sleep because like everyone else they didn't prepare properly. A lot of the church's workers had to be rescued, but the ones who were fine went out to help those in need and look for volunteers and materials.
Osteen said, "I'm at peace with taking the heat for being cautious, but I don't wanna take the heat for being foolish."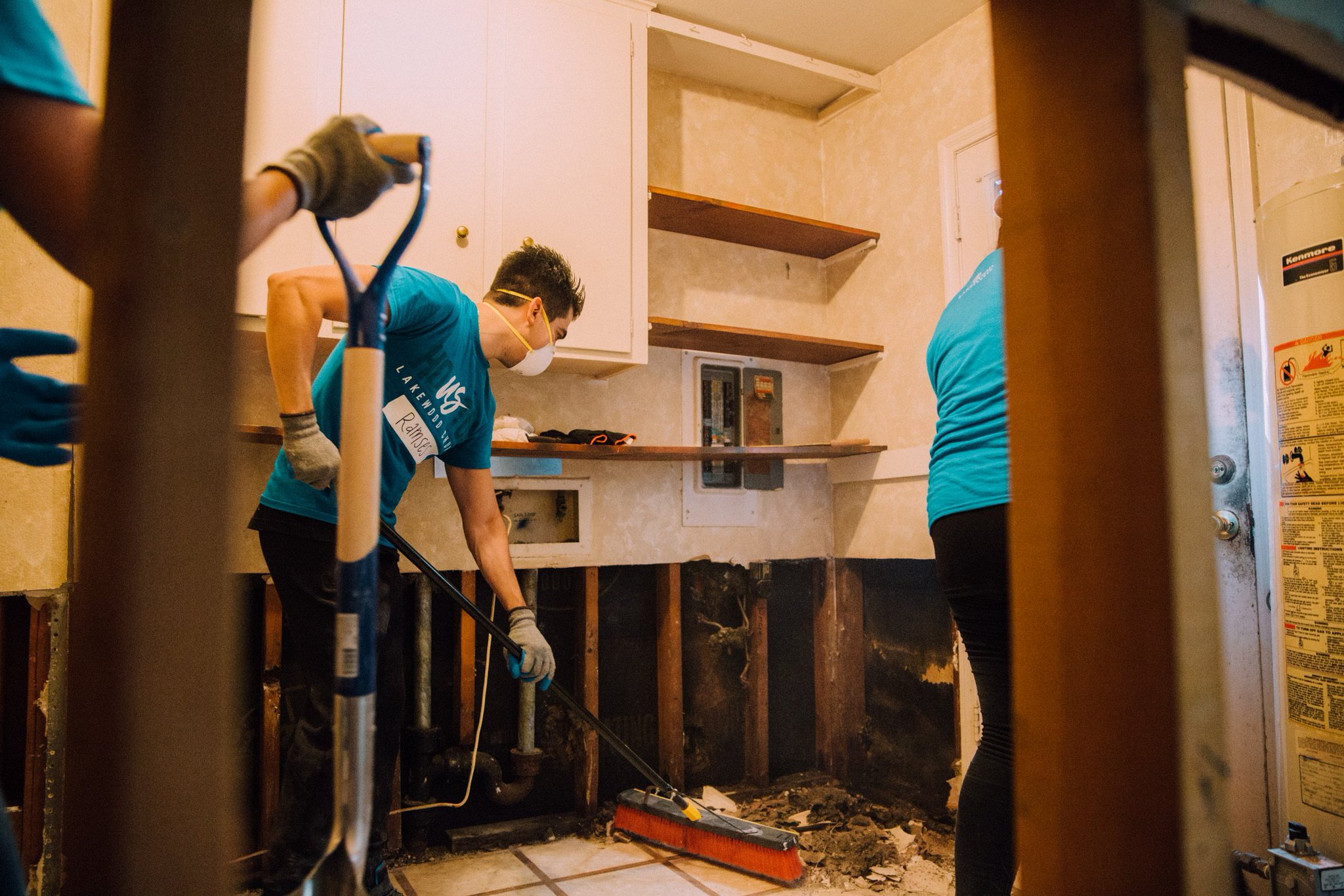 @lakewoodch
The church now is involved in helping the ones most impacted by the storm. They have teams around the city that are helping reconstruct and tear down houses. They are also providing financial help to over a thousand families. If you know anyone who needs help, please sign them up. Go to http://www.LakewoodChurch.com/FloodAssessment and fill in the form. You can donate supplies, money or volunteer! If you would like to help out, you can sign up at http://www.lakewoodchurch.com/relief. Another way you can help is by downloading the song Let it Be Known by Lakewood Music on Itunes. All the money raised by this method will be used for the relief.