The Evolution of Aggie Football
Texas A&M Football makes major changes.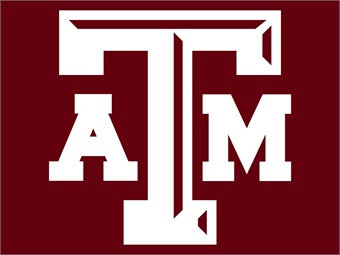 Ten years ago, the Aggies were an old, country, football team.  The biggest goal in mind was to dominate in the Big 12 Conference, especially on Thanksgiving, when they played the Texas Longhorns, their biggest rival.  The old Kyle Field sat on campus while crowds sang their Aggie fight songs inside.  Aggie football was something that stayed the same throughout the University's history for a long time, but that time is over.
In 2011, the Texas Aggies announced that they would be leaving the Big 12 conference.  This came as a shock to fans because their team would be leaving the teams that they had built such great competition against.  Playing some of these teams had become important traditions in Aggie Life.  It was hard for some when the Aggies lost to the Longhorns in their last Big 12 season.  The two teams had an immense rivalry, and it was hard for fans to sleep on the idea that the Aggies might never have the chance to take back the win.
Joining a new conference actually turned out to be a big celebration when a new quarterback took the field. Johnny Manziel showed that playing in a harder conference and doing well with bigger and better teams was not just an idea, but a reality. Manziel led the team to an eleven and two season.
Being in a new conference meant a new coach as well.  Kevin Sumlin left the University of Houston to become the Aggies' head coach, as being the head coach of an SEC team was a tremendous honor.  Sumlin led the team to many victories in his first few years at A&M.
The Aggies became accustomed to the SEC quickly and were even able to form a new rivalry with Alabama.  Aggie spirit also continued to grow as a new Kyle Field was built, but this time, designed even bigger and better.  The field was designed like a Greek Theater, meant to make the Aggie fans' cheers louder than they already were.  Reveille, a rough collie, and the Aggie mascot, retired and was replaced by a new, younger, collie.  Making the campus a better place for SEC games improved the campus overall and increased visitation, especially when it came to seeing Johnny "Football" Manziel.  All of this came to a halt, however, in 2013 when Manziel announced that he would be leaving the Aggies to play professional football and was drafted by the Clevland Browns.  He had one more year left that he could have spent in college football, but felt that he was ready to go pro.
Manziel's success in the NFL came crashing down, and he soon had no football career at all.  The Aggies, however, decided to hire a new quarterback, who was supposedly a star.  Kenny Hill wowed fans with his football skills, but soon put some fans under the impression that he had a big head.  Hill and his parents put a copyright on the phrase "Kenny Trill" which means "Kenny, true and real.".  Hill also got involved in publicity and began to act out at school, benching him for a few games.  Coach Kevin Sumlin was not pleased with his behavior, and together with Hill decided that it would be best for this quarterback to move to a new school.
"
Coach Kevin Sumlin was not pleased with his behavior, and together with Hill decided that it would be best for this quarterback to move to a new school."
In 2015, The Aggies had lost hope in having a single quarterback, which is why they drafted two young quarterbacks, Kyle Allen and Kyler Murray.  The two took turns playing during games and were both top-ranked by the end of the year.  However, they decided to leave and play for new teams.
A&M had found a star quarterback for their 2016 season, but there was one condition– he was a senior and would only be able to stay for one year.  Despite this fact, Trevor Knight was hired as the new quarterback.  Knight was known to score several touchdowns throughout the season and thanked God for his success in football.  However, the season came to a close quickly and finding a new quarterback had again become a priority.
The 2017 season was played by Nick Starkle and Kellen Mond.  The Aggies played rough games, losing several.  Some fans and players began to feel that the constant quarterback switch wasn't the problem that was bringing the Aggies hard times.  Instead, they argued that it was Coach Kevin Sumlin who was to blame.  Cold, hateful, posts toward Sumlin were all over social media.  These posts began to make fans search for a cause for their team's bad streak.  Some found that Sumlin was to blame, while others threw Starkle and Mond under the bus.
However, one of the new, popular theories has to do with something that goes back to 2012, when the Aggies joined the SEC.  "The Aggies just aren't an SEC team," says Texas A&M alumnus John Botti.  "They're playing against really good teams, and they just aren't there."  The Aggies weren't exactly dominating the Big 12 when they left, leaving some fans to wonder why they moved at all.  The answer may lie in higher pay, more publicity, or just a challenge.
Despite the debate, the Texas A&M football team fired Kevin Sumlin right after their final game against LSU, which they lost 21-45. Soon after, they hired Jimbo Fisher, from Florida State.  Fisher will coach the 2018 season, and though the future of Aggie football is undetermined, the team will continue to fight for maroon and white.
Further Reading:
Game Results: http://www.espn.com/college-football/team/schedule/_/id/245
*fight for maroon and white- Aggie Fight Song and The Spirit of Aggie Land