Top 5 tips for College Visits
Visiting colleges can be stressful for anyone, but having a plan in place can go a long way.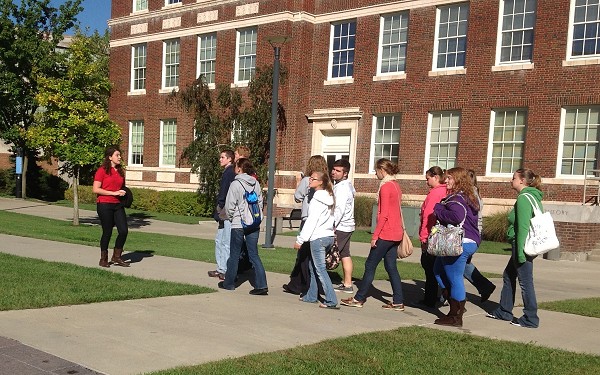 Whether you're visiting a state college or a private university, knowing the right questions to ask can be key to figuring out which school is the right fit for you.
1. Do your research!
Before you choose which college you'd like to visit, decide which subjects interest you, and go from there. It's important to pick colleges that have good programs in the areas you're interested in and to come to your visit prepared with questions about the field. Baylor University suggests writing questions down or emailing an admissions counselor before your visit.
2. Talk to other students
No one knows the school or the campus life better than current students. By talking to them, you can gain insight and tips that admissions counselors may not share.
3. Take your own tour
Certain schools may allow you to walk around campus. If so, this is a great opportunity to form your own opinion and get a feel for the campus. You can also check out some buildings you might visit frequently on campus like the resident hall or library.
4. Get an interview
Getting in touch with Admissions and scheduling an interview, is a great way for them to get to know you and put a face to the application.
5. Be Prepared
Many colleges have extensive tours and visits, so it's important to be prepared with comfortable shoes and waters. In addition, if the college you're visiting is in a different time zone it is important to plan ahead and be on time.