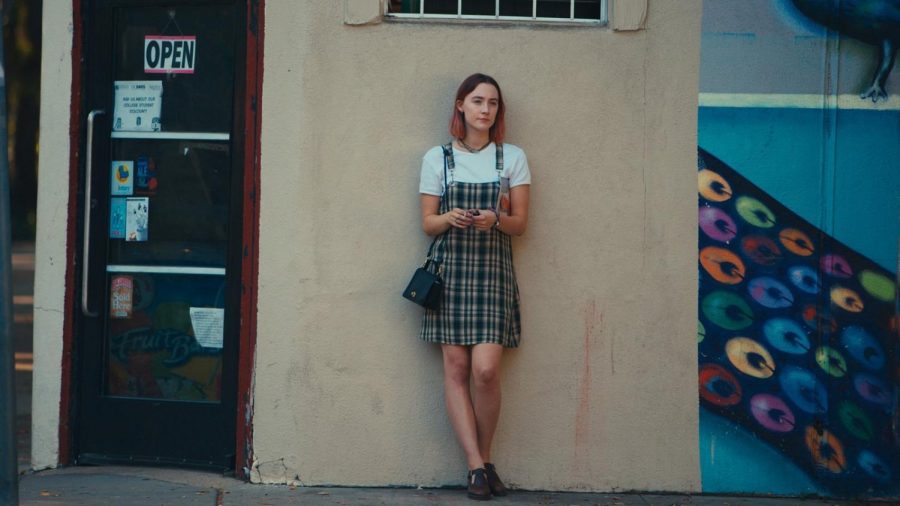 Scott Rudin Productions, Entertainment 360, IAC Films, Mission Films
Anywhere Can Be Your Sacramento: a Thorough Analysis of Lady Bird
Christine "Lady Bird" McPherson (Saoirse Ronan) finds that no matter how far she travels from home, a piece of Sacramento always stays with her.
Senior year is a turbulent time, filled to the brim with anticipation, elation, morose nights and the deep hum of inevitable departure. That's a lot of emotion to juggle, and for Christine McPherson (Saoirse Ronan), or "Lady Bird" as she prefers to be called, it's no different.
Lady Bird (2017), directed by Greta Gerwig, showcases the eventful and cataclysmic senior year of Lady Bird McPherson, an adamant, obstinate and confident 17-year old.
Lady Bird has her cardinal tribulation of youth in her first love, with Danny O'Neill (Lucas Hedges). After being recommended to join the theatre program, she auditions with her friend Julie and as tends to happen in drama, she falls for Danny. They have their honeymoon period, and for a time everything is innocent and endearing, but it doesn't last for long after Lady Bird stumbles upon Danny kissing one of the other actors from the musical. While it would've been easy to remain resentful toward Danny and ignore him, Lady Bird recognizes the unfortunate situation he's found himself in; being homosexual in the catholic school system is not easy. Despite her initial contempt, she continues to be supportive of Danny as a friend. This is indicative of Lady Bird's unprejudiced and empathetic nature, even though she can come across as stubborn and vindictive, especially towards her mother.
"
The specific place, however, isn't important metaphorically. Sacramento can be any place for the viewer. It simply represents our home."
The turbulent emotional center of the film lies with Lady Bird's relationship with her mother, Marion (Laurie Metcalf). While it's obvious they both have benevolent intentions, they make the same essential aberrations, due to their shared obstinacy. This is because they both have separate emotional issues, and neither seem particularly willing to sympathize with the other. Marion is verbally abusive, likely due to her broken relationship with her mother, and enduring the onset of "empty-nest syndrome", as her only daughter is going off to college soon.
Meanwhile, Lady Bird is on the cusp of adulthood, trying to figure out who and what she wants to be, also while remaining an angsty teen pushing boundaries and attempting to gain her own responsibility. Their relationship may be flawed, but it doesn't change that they candidly love each other.
There's an overarching motif of home in Lady Bird, told through the visual mise en scène of Sacramento. The specific place, however, isn't important, metaphorically. Sacramento can be any place for the viewer. It simply represents our conceptualization of home. Some people never grow out of their hometown, like Jenna (Odeya Rush) who already wants to have kids and dreams of sending them to school in Sacramento. In juxtaposition, many people, like Lady Bird, long for change and have larger-than-life ambitions that only an adjustment of scenery can accomplish.
Thematically, with respect to the narrative, the music and cinematography were used in an efficacious way to deepen the wincing and wistful tones of the story. John Hartford's This Eve of Parting is used recurrently to show the consideration of conflicting emotions between Marion and Lady Bird, combined with scenic pans of Sacramento in the background. The song is first heard while Marion is driving through town, and then again when Lady Bird receives news of her potential acceptance into college. This directly displays their emotional connection, visually and audibly, while also telling the audience, this isn't a coincidence.
While I'm not typically a fan of coming-of-age films, Lady Bird is endearing, candid, and a potent vehicle for the articulation of a story that is familiar and close to heart.
"Hi Mom and Dad, it's me, Christine. It's the name you gave me. It's a good one. Dad, this is more for Mom. Hey, Mom, did you feel emotional the first time that you drove in Sacramento? I did and I wanted to tell you, but we weren't really talking when it happened. All those bends I've known my whole life, and stores, and the whole thing. But I wanted to tell you I love you. Thank you, I'm… thank you."- Christine "Lady Bird" McPherson.