Lariettes bring home national championship titles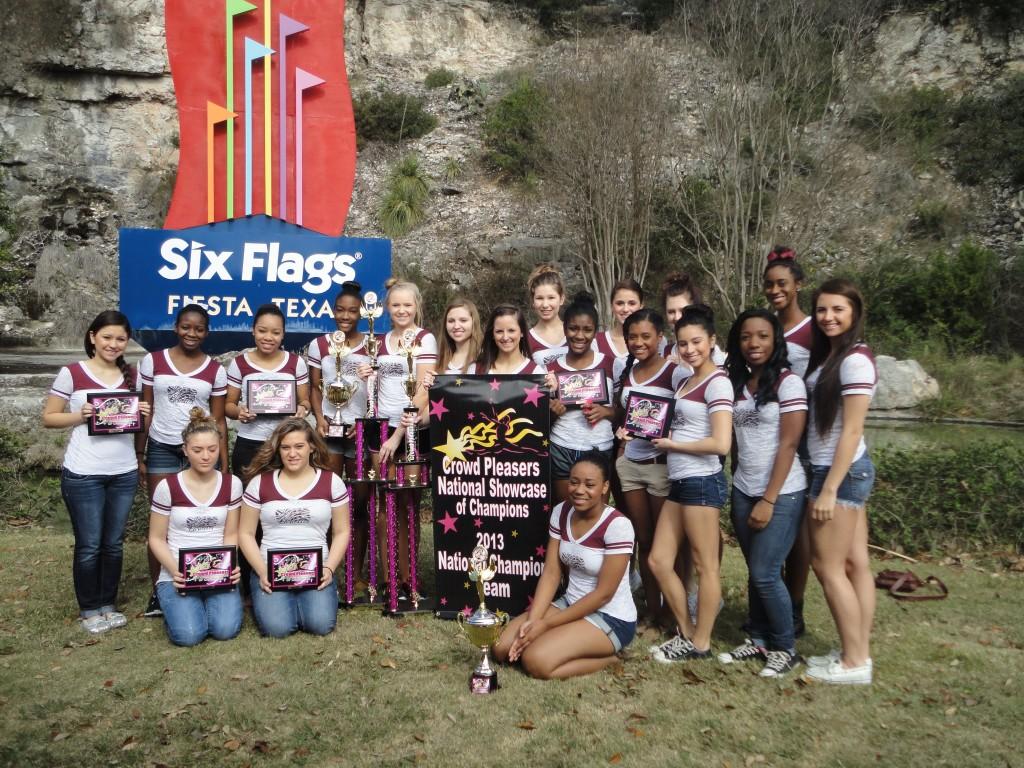 The George Ranch High School Lariettes competed in the Crowd Pleasers Nationals Competition on Saturday, March 9 in San Marcos, Texas. The Lariettes returned to the Ranch as National Champions. This is a proud accomplishment for the Lariettes as this is their first year competing at the varsity level and their first time competing at a Nationals Competition.
The Lariettes received the following awards:
1st Solo Finalists: Emily Cox and Ambria Johnson
2nd Runner Up Soloist: Ambria Johnson
1st Place/National Champion Officer Kick
1st Runner Up Officer Hip Hop
Super Sweepstakes Officer Line
2nd Runner Up Overall Officer Line
1st Place/National Champion Team Hip Hop
1st Place/ National Champion Team Open
1st Place/National Champion Team Pom
1st Place/National Champion Team Novelty
Super Sweepstakes Team
National Champion Elite Team
Congratulations to the Lariettes on a very successful competition season!