Unexpected Surprises
Alejandra Gomez: Houston Astros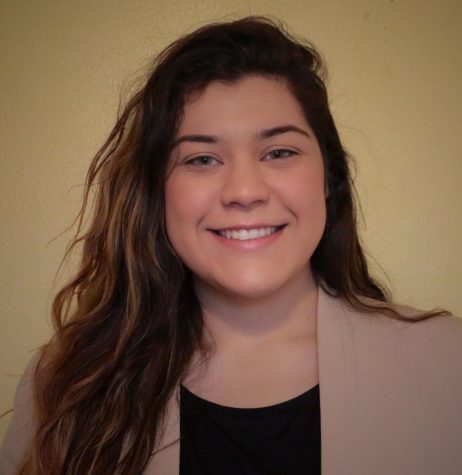 Everyone always says expect the unexpected, but what are we supposed to do when the unexpected happens? 
Well for Alejandra Gomez she took the unexpected and made it into a job not many people can have. 
Gomez is a 23-year-old that attended the University of Austin and graduated in May 2017 with a Bachelor of Science in Radio-TV- film.  She has always been the type of person that is always curious and is always wanting to do new things. Just like everyone else she loves food, traveling, music and social environments.  
I am a "very open-minded person that loves when new opportunities present themselves," Gomez said.
After she graduated she searched for jobs and went to many interviews, but no one would call her back, she even worked with the Houston Texans for a while to help manage the tailgates before games. It wasn't until she applied online on the Astros website and her resume got chosen for an interview that an exciting opportunity happened.
"It was unexpected!". 
Gomez decided to accept the job opportunity because she "thought it would be a great opportunity to expand my skill set and to grow as an individual". She started working with the Astros in March 2018 and still can't get used to people asking her if she works for the Astros.  
Apart from being an amazing job to have its also very enjoyable.  Gomez said, "The most enjoyable part about my job is interacting with fans and having a conversation about something they are passionate about". She also gets to meet some of the Astros super fans like one guy that attends every Astros game even the ones away from home and he dresses up every single time. 
However, this job may sound fun, but it also comes with some difficulties just like any other job.
Gomez said, "Working in baseball isn't as easy as it sounds, a lot goes on to put together this event for fans. It's not an easy industry to work in. You have to be willing to work hard to make it. You also have to be okay with noise and be okay with interacting with tons of people".  
Gomez loves working for the Astros, but hopes to make her way up in her career. Gomez said, "Five years from now, I'd like to be a marketing manager somewhere in the entertainment industry." 
"I never pictured myself working in sports, but it happened somehow. Never shy away from new and unexpected opportunities because they might turn out to the best ones!".