Howdie Lillian Spiwak!
Lillian is a junior in Speech and Debate. She enjoys the challenges and triumphs that come with the class.
Hang on for a minute...we're trying to find some more stories you might like.
The Wrangler: What do you enjoy most about Speech and Debate ?
Spiwak: I love being able to go out and compete with really smart, amazing people. I always learn something new when I compete.
The Wrangler: How did you feel the first time you competed?
Spiwak: I was really nervous, but once I saw that I made to semis, and later finals, I just felt confident.
The Wrangler: How do you see Speech and Debate fitting into your future?
Spiwak: I want to be an attorney when I get older, so speech and debate is very beneficial. It helps me with my public speaking skills and my confidence in myself.
The Wrangler: Why do you want to be a lawyer?
Spiwak: I just want to be able to help people in an educated way.
The Wrangler: What do you think the hardest thing will be to accomplish this goal?
Spiwak: I think staying motivated and loyal to this career and the path to it.
The Wrangler: What inspired you to join Speech and Debate?
Spiwak: I really wanted to be apart of something I would enjoy.
The Wrangler: Would you suggest Speech and Debate for other students? Why?
Spiwak: I definitely would. It's so important to learn how to speak publicly with confidence and being able to communicate respectfully to those you are going up against.
The Wrangler: How much time and effort comes with Speech and Debate?
Spiwak: I devote most of my week-days preparing for tournaments. Most of my Friday nights and Saturdays consist of hours of competing at different schools.
The Wrangler: What advice would you give to someone who was interested in doing Speech and Debate?
Spiwak: I would say that if you're not going to be able to try and put some effort into you're work then Speech and Debate isn't for you. If you don't try then you won't be successful.
The Wrangler: How has Speech and Debate influenced your life?
Spiwak: Speech and Debate taught me initiative and responsibility. I learned to be confident and hold myself with courage.

About the Writer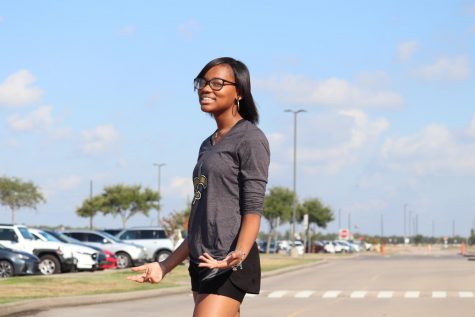 Princess Sinkambe, Staff Writer
Princess is a senior this year. It is her second year on the newspaper staff. She enjoys trying new foods and dancing when everyone or no one is watching....