Trends & Styles
The influence of Korean couture can be seen in many popular styles and trends. This interest has been expanding & led to a melding of Korean and American styles for a popular market.
January 28, 2019
Trends come and go, but the influence of South Korean fashion has only increased in recent years. This surge can be accounted for by the mainstream adoption of K-Pop which has made the genre more accessible than ever. As more music connoisseurs become fans of Korean music, they buy fashion that looks similar to what their favorite idols wear. This partisanship has allowed brands like Forever 21, YesStyle, and mixxmix to flourish.
Numerous high fashion brands have clued into this untapped fashion market and are adopting aspects of Korean fashion into American trends. Fashion month has shown that American style is moving towards the practicality of "ugly footwear", the comfort of knit fabric, and the minimalism of simple patterns. All of which are trends mirrored in Korean society.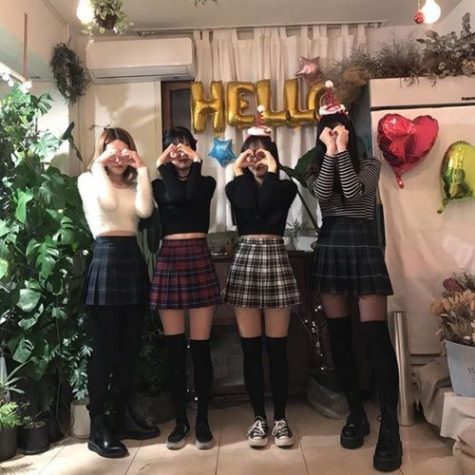 This trend is projected to continue with the popularity of online shopping; websites such as AliExpress have profited hugely from the movement with them becoming the sixth biggest eCommerce provider as of January 2019. Fashion takes inspiration from everywhere, but the influence of Korean style on American fashion is prevalent and easy to perceive.