Middle Child By J. Cole
Constantly striving to improve his music, J. Cole releases "Middle Child" for his haters.
Jermaine Lamarr Cole is also known as J. Cole dropped "Middle Child" which is his first song of 2019.  He was posting pictures on his Instagram of famous people such as Michael Jordan, Liangelo Ball, JKK, and many others saying "Middle Child", recognizing their position in the family.
J Cole has been rapping for a long time and is well known for his work.  He was born in Frankfurt, Germany, but moved to North Carolina when he was eight years old. He started rapping at the age of 12. After high school graduation, he went to university to study computer science. He later transferred to communications where he graduated in 2007
J. Cole had a conflict with Tory Lanez. It seems that J. Cole finally responded to Tory Lanez in this song.  Tory Lanzes was dissing Joyner Lucas and they had a beef going on for a couple days, but then at one point Tory called out J. Cole on an Instagram comment and tweeted "Don't tell me nothing about Cole or Pusha T either .. some of my favorite rappers but ….. I gave them both an equal opportunity to go bar for bar with me. And they weren't ready."
J. Cole had a line in his song "Middle Child" that was responding to Tory Lanez and other rappers which says "I never beef with a n* for nothing, if I smoke a rapper it's gon be legit…"
About the Contributor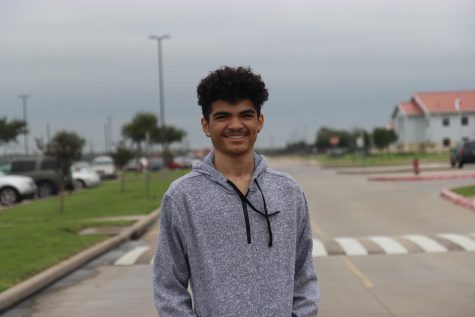 Jayson Green, Staff Writer
Jayson Green is a Senior who has been on the Newspaper Staff for 3 years. Jayson enjoys listening to music and hanging out with friends.