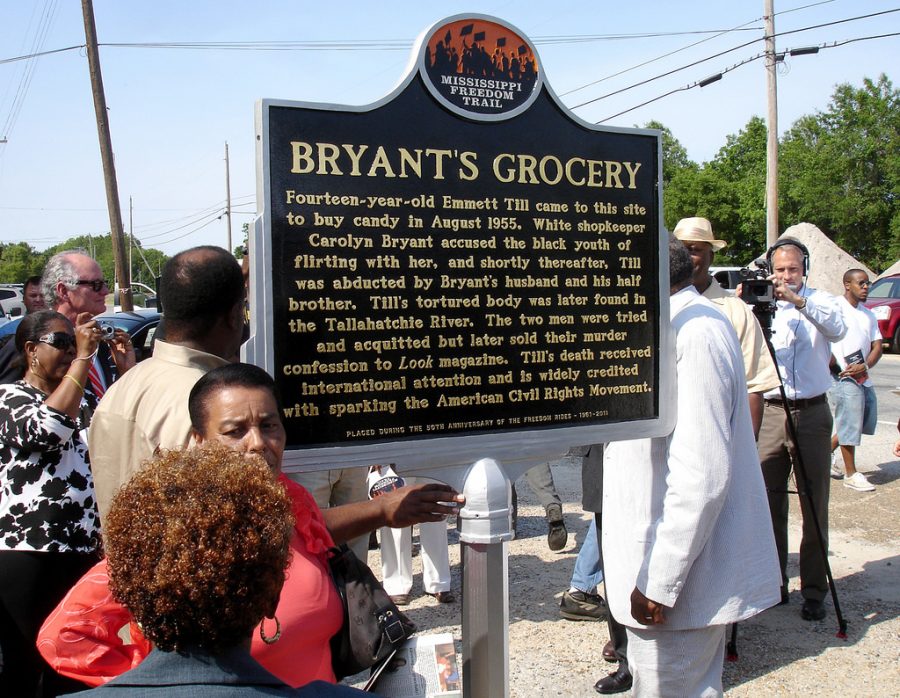 Emmett Till's tragedy
Emmett Till was brutally murdered for being black.
Emmett Till was a 14 year old African American who was a victim of a racist attack. He was murdered in August 1955. He was visiting relatives in Mississippi when he was accused of harassing a white woman at a grocery store. Instead of taking this accusation to the authorities, the family of the woman kidnapped Till and beat him so bad that he was unrecognizable. They tied him with barbed wire and disposed of his body in a river. His mom used his death to shed light on the violence that Blacks had to deal with in the South. She insisted on having an open casket so everyone could see what the white people did to her son.
When his mom went to court, she had to stand up for Till in an all-white, all-men jury. Roy Bryant and J.W. Milam, the accusers of the crime, were declared innocent. It wasn't until a few months later when they finally admitted to committing the crime.
"Till's death provided an important catalyst for the American Civil Rights Movement."
Years later, the woman who was allegedly harassed, Carolyn Bryant Donham, broke her silence and exposed that all the claims of Till harassing her, were – in fact – false.