The Queen Who Can Never Sashay Away, Rupaul Charles
The infamous gay drag queen, Rupaul is an inspiration to many.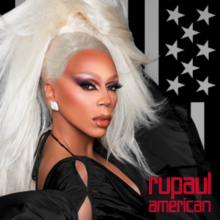 Rupaul Charles, is famously known for his show Rupaul's Drag Race. The show helps younger or older drag queens improve confidence, self-esteem, and motivation to prevail in life and make something for themselves after the show.
Charles is one of the most famous drag queens in the world. He was born on November 17, 1960, in San Diego, California. He's also a singer, songwriter, author, actor, and model.  When he moved to Atlanta, GA. to go and study theater at the North Atlanta School of Performing Arts, he finally started his career off there.  Charles has been to numerous pride parades and national events speaking on behalf of the LGBTQ+ community. He even spoke at the White House.
Throughout his whole life, he has been advocating for the gay community.
In an interview with Katie Rogers from The Guardian, Charles said, "We're dealing with people who have been shunned by society and have made a life regardless of what anyone else thinks of them have decided," Charles said.
He has said in numerous interviews how he likes to support lesser known or completely unknown drag queens or people from the gay community by bringing them on RuPaul's Drag Race, or attending events and encouraging them.
Further, in the above-mentioned interview, Charles said, "It shows the tenacity of the human spirit, which each of us watching relates to. And we root for them. I think that's what's so captivating about it, seeing how these beautiful creatures have managed to prevail."