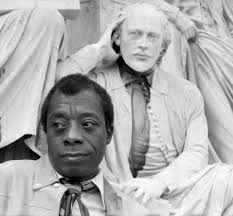 James Baldwin in Nine Quotes
Nine quotes from one the brightest minds in American history.
James Baldwin is one of the most important intellectuals in American history. He spoke with the utmost intelligence, striking awareness, and uncanny sensitivity about racial, gender, and religious issues that faced his world. He vigorously asserted an intricate articulation of the deemphasized black perspective. His scrupulous representation of the way black people in America view, and should view, their country and its people. His observations, though mostly made before the 21st century, are still as profound and insightful as ever. Here are nine sagacious quotes:
"I imagine one of the reasons people cling to their hates so stubbornly is because they sense, once hate is gone, they will be forced to deal with pain." —from Notes of a Native Son (1955)
"There are so many ways of being despicable it quite makes one's head spin. But the way to be really despicable is to be contemptuous of other people's pain." —from Giovanni's Room (1956)
"Well, if one really wishes to know how justice is administered in a country, one does not question the policemen, the lawyers, the judges, or the protected members of the middle class. One goes to the unprotected—those, precisely, who need the law's protection most! —and listens to their testimony. Ask any Mexican, any Puerto Rican, any black man, any poor person—ask the wretched how they fare in the halls of justice, and then you will know, not whether or not the country is just, but whether or not it has any love for justice, or any concept of it. It is certain, in any case, that ignorance, allied with power, is the most ferocious enemy justice can have." —from No Name in the Street (1972)
"Precisely at the point when you begin to develop a conscience, you must find yourself at war with your society." —from "A Talk for Teachers," 1963
"Anyone who has struggled with poverty knows how extremely expensive it is to be poor." —from Nobody Knows My Name: More Notes of a Native Son (1961)
"If the concept of God has any validity or any use, it can only be to make us larger, freer, and more loving. If God cannot do this, then it is time we got rid of Him." —from The Fire Next Time (1963)
"You read something which you thought only happened to you, and you discover that it happened 100 years ago to Dostoyevsky. This is a very great liberation for the suffering, struggling person, who always thinks that he is alone. This is why art is important. Art would not be important if life were not important, and life is important." —from "An interview with James Baldwin" (1961)
"One writes out of one thing only—one's own experience. Everything depends on how relentlessly one forces from this experience the last drop, sweet or bitter, it can possibly give. This is the only real concern of the artist, to recreate out of the disorder of life that order which is art." —from Notes of a Native Son (1955)
"Not everything that is faced can be changed, but nothing can be changed until it is faced." —from The Cross of Redemption: Uncollected Writings (2010)
Much of what Baldwin says is still as apt as ever, he was a genius whose critiques and observations are still as valuable as ever if one is to push for a better world.