Howdie Victoria Romero!
Victoria Romero is a junior who enjoys spending time with her cat, her family, and her friends whenever she isn't working.
The Wrangler: What is Practicum?
Romero: A class where we shadow certain medical professions every Tuesday and Thursday.
The Wrangler: What made you want to take this class?
Romero: I know I want to be in the medical field so I want to learn more about it and it will looks good on college applications if they see I already have clinical hours.
The Wrangler: How do you get into the Practicum class?
Romero: Health science is freshman year and med term is sophomore year.
The Wrangler: What class do you plan on taking to continue your education in the medical field?
Romero: There's practicum extended where we get to choose who we want to shadow and next year is the first year this class is happening.
The Wrangler: What is your favorite part of the class?
Romero: I love seeing gross things like open wounds.
The Wrangler: Is there a certain medicine that you want to practice?
Romero: I really want to study pediatrics.
The Wrangler: How has this class inspired you?
Romero: It has inspired me to pursue my career in the medical field because I really enjoy [working] in the hospital.
The Wrangler: What advice would you give someone who wants to take this class?
Romero: I would advise someone who is taking this class to get two scrubs because I don't want to wash my scrubs every day.
The Wrangler: Did you go through any obstacles while taking this class?
Romero: I didn't really go through any obstacles, but I did have to write an essay in order to be considered for this class.
The Wrangler: Do you know what college you would like to attend? Does this class help with your career path? 
Romero: I want to go to UH, and it really did help me with choosing my career path and made me realize I want to work with babies.
About the Contributor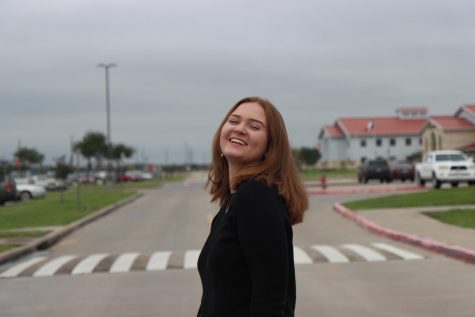 Maria Gleason, Staff Writer
Maria Gleason is a senior this year and has been on the newspaper staff for three years. She enjoys creating art work in her free time. She's looking...