Rappers Who Died Before the Age of 25
Many rappers die young and while in their prime.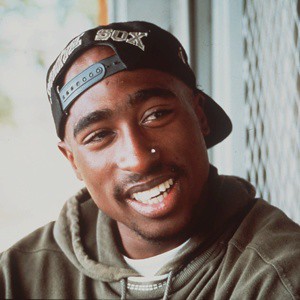 Not every rapper can make it out of the industry and grow old and live out their legacy. Plenty of rappers have had their lives cut short due to  gang-related activities, drug activities, violence, and financial struggles.
Born Addarren Ross, "Lil Snupe" was an upcoming rapper, who was signed to Meek Mill and his label Dream Chasers. Ross was born on June 13, 1995, in Winnfield, Louisiana. He was raised by a single mother after his father was incarcerated when he was just four years old. Lil Snupe released his first mixtape in 2012 called "16 & runnin: tha mixtape"; he dropped his second and last mixtape in 2013, called R.N.I.C., on April 13. Ross had posted "Alotta People Thought i Wouldn't Make it 2 See This Day" when he had just turned 18, and he posted "i Hold it Down 4 Louisiana" the day before he was killed. Ross was fatally shot and killed on June 20, 2013,  in his hometown, by Tony Holden, over a dice game.
Jahseh Dwayne Ricardo Onfroy, also known as "xxxtentacion", was such an inspiring rapper, who's music had a huge impact on his fans. Jahseh was born January 23, 1998, in Plantation, FL. Jahseh was raised priimarily by his grandma, due to his mother's financial situation.  Jahseh's first album, titled Members Only, Vol. 2, was released in 2015, but he didn't really blow up until he made a song titled, "Look at me now", which blew him up. Two years later, xxxtentacion would drop an album called "17" which grew his fan base. Jahseh's music struck a chord with those who are sad or going through heartbreak with songs such as, "Changes", "Jocelyn Flores", "Moonlight", "sad", and "Everybody Dies in Their Nightmares". Jahseh tragically died on June 18, 2018, in Deerfield Beach, FL in his car after looking at motorcycles. It was a robbery gone wrong and all 4 suspects have been charged.
Tupac Shakur formerly known as "2 Pac" was an American rapper, writer, and actor. 2 Pac is considered to be one of the greatest rappers of all time and most popular artist in history, with over 75 million records sold worldwide.  Tupac was born June 16, 1971, in East Harlem, New York City, NY. Tupac released his solo debut "2Pacalypse Now", which generated considerable controversy due to the violent nature of the music. Some of 2 Pac's most popular songs are "Keep Ya Head Up", "2 of Amerikaz Most Wanted", "Temptation", "God bless the dead" "Hail Mary", and "Me Against the World". 2 Pac has one of the best diss tracks of all time called "Hit 'Em Up", a diss to Biggie Smalls and the east coast.  2 Pac died on September 13, 1996, Las Vegas, Nevada, United States after leaving a Brucie Seldon vs. Mike Tyson boxing match.
Christopher George Latore Wallace, known professionally as The Notorious B.I.G., Biggie Smalls, or Biggie, was an American rapper. Biggie Smalls was born May 21, 1972, in Brooklyn, New York City, NY.  Biggie Smalls dropped his first album "Ready to Die" on September 13, 1994, by bad boy and Arista Records.  In 1995, it was certified double platinum by the Recording Industry Association of America (RIAA) and has since reached a certified 6x Platinum with sales.  He was murdered in is prime, when he was only 24 years old. Yet he's one of the most revered, emulated and biggest-selling rappers in the game.  Biggie Smalls died on March 9, 1997, Los Angeles, CA.