The Vaping Epidemic
It was supposed to be a safe alternative, but young adults are now paying the price.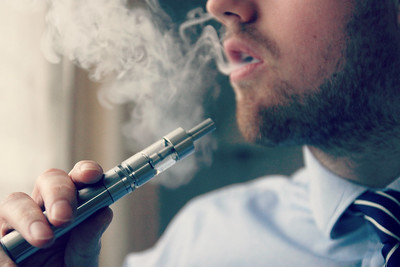 Vaping related deaths and injuries are mounting rapidly, with the CDC (Centers for Disease Control and Prevention) reporting 1,080 lung injuries in 48 states and 18 confirmed deaths from 15 states.
But weren't these vaping products supposed to be safe? Weren't they meant to wean people off their addictions? The CDC advises that while e-cig's do have the potential to benefit adult smokers if used as a complete substitute to regular nicotine products, but scientists still have a lot to learn on the effectiveness of these devices.
In addition to the mentioned death and injury count, researchers are reporting that some patients are suffering from lung damage that resemble severe chemical burns.
While public health officials haven't recognized a single culprit in the more than 1,000 cases of teenage lung injuries, officials say many of the people who have become sick reported vaping THC.
"
The true problem for these young adults is that they don't truly know what they are putting in their bodies…"
E-cigarettes and other vaping devices have erupted on the market ever since they first started to gain popularity in 2007. With the sheer variety and number of products in both retail and the black market, including THC products, have made finding the cause of this tragic outbreak much more difficult.
While officials and advocates are especially concerned about the growing popularity of these products among teenagers and young adults, because they have such a high concentration of nicotine, which can have harmful effects on the developing brain, including addiction, those worries appear to be separate from the series of acute lung deaths and injuries that are shadowing the nation.
The true problem for these young adults is that they don't truly know what they are putting in their bodies; they think that because it tastes like mango or berries, it couldn't be THAT bad for you. But in reality, vape juice contains numerous toxic chemicals, such as aldehydes, which is suspected to be the main cause of these deaths and injuries. There has also been traces of harmful metals found such as nickel, chromium, cadium, tin, aluminum, and lead.