A Trip Back In Time
The George Ranch Interior design students take a field trip to the George Ranch Historical Park to learn more about historic design.
The weather was unpleasant, with cold wind and freezing light rain.
Huddling together inside the small 1830s historical worker house, 35 George Ranch students prepare to learn about interior design. They uncomfortably squeeze together, listening to the reenactor inform them about the structure of the residence. 
On Friday, October 25th Miss Gregory's Interior design students took a field trip to the George Ranch Historical Park for the 36th annual Texian Market Days Festival. Students toured the historic houses to get a taste of how the design was in the early 1800s to 1900s.   
"
"I like how the furniture back in the day was nice and very different compared to the modern days,"
— Catherine Le
In their current period, these houses were frequently not constructed for beauty, but for practicality and survival.   
"We have herbs, not for design but practicality. Because we dry out the herbs when they are fresh and we can use them all year," a George Ranch historical reenactor from the Jones Stock Farm said.   
The houses lacked refrigeration, so the members of the household would hang their corn out to dry outside the house. Today, people often hang planters with different herbs outside because it looks pleasant, but that wasn't the case then.   
While the houses belonging to the workers were made solely for practicality, the house belonging to the owners of the land tended to be more extravagant. Plantation homes were commonly built with multiple bedrooms, a family room, bathrooms, a kitchen, and more specific rooms made for the men of the house.   
In every room, the residents would have certain rules to abide by to be allowed inside. Those under the age of fourteen must learn close to 300 table manners before being allowed to eat with the adults. The dining rooms were set up a certain way to impress their guests with delicate crystal china. Wallpaper was very expensive, and often a sign of affluence and wealth.
During the trip, students toured the houses on the land and learned from historical experts about the home design and the residents' lifestyle.   
"I like how the furniture back in the day was nice and very different compared to the modern days," sophomore Catherine Le said.    
The George Ranch Historical Park is open from Tuesday through Friday, from Nine AM to five PM. 
About the Contributor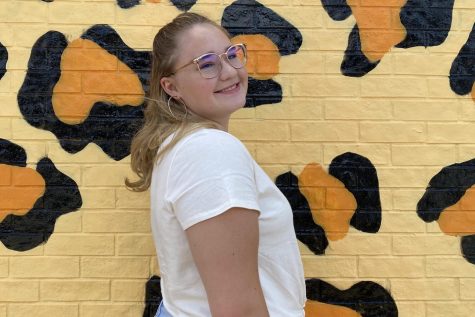 Brenna Buchanan, Staff Writer
Brenna Buchanan is a Junior and this is her second year in the staff. She enjoys traveling and reading. She also enjoys shopping and going to see movies.
Favorite...