Man Shot in Lancaster PA
Man shot by police for screaming and swinging knife at them.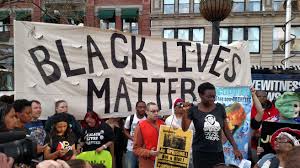 Early Sunday morning, September 13,  a man was shot by a police officer, responding to a call about a man with a knife.  Almost immediately protesters took to the streets and shortly after the protests turned to violent riots. Riots broke out because 'protesters' had gone out and engaged the police not knowing the full story.
Almost immediately after the shooting, the Lancaster Police Department released the body cam footage. The thought was that if all the footage is out in the public, there were going to be no riots. It seems that this strategy for preventing riots did not work, as protesters still took to the streets, and started to block traffic. As of now riots are still ongoing, and the police are doing their best to contain the rioters and the violence.
As of Wednesday, September 16, riots have mostly subsided. After all the information was out on the street, and on social media, protesters started to return home. As well police have started to crack down on violent rioters.
From September 15 to the 16 police have been making raids on homes and in marked vans on suspects spotted at riots committing felonies. The next step for the DA of Lancaster, Pennsylvania is to indict and prosecute these rioters.