The Legacy of Chadwick Boseman
A tribute to the man that was a true talent and class act until the very end.
The heroic Chadwick Boseman…
He has broken so many boundaries, allowing Black children and adults to see themselves as the main character in movies, as a toy in the toy aisle, and in classrooms as an example of a true hero. Every role that he has played gave a resounding voice to the global community.
With over forty awards, Boseman became a vessel to speak the stories of many. He has played numerous African-American figures, from Jackie Robinson and Thurgood Marshall to James Brown and T'Challa—known as Black Panther to most.
"
Chadwick's death is sounding the alarm for earlier screenings for colorectal cancer."
He starred in several movies, including "Marshall," "Black Panther," and the final two "Avengers" movies, all while going through his cancer treatments.
Boseman had colorectal cancer, described by the Centers for Disease Control and Prevention website as "cancer that occurs in the colon or rectum."
On August 28th, the public reveal of his cancer-causing death redefined him as a superhero to the highest tier. While he dominated the acting field, Boseman enjoyed visiting children battling cancer amid his own fight.
"Two years ago, Chadwick visited the hospital and brought with him not only toys for our patients, but also joy, courage, and inspiration," St. Jude Children's Research Hospital stated.
In the bittersweet aftermath, Boseman's death is sounding the alarm for earlier screenings for colorectal cancer.
The American Cancer Association reports that "cancers of the colon and rectum are the third most common type in the U.S., after lung and breast cancer, and the second deadliest for women and men combined."
According to the US National Library of Medicine (National Institutes of Health), African-Americans suffer from colorectal cancer the most compared to other races. This is the reason why bringing up the problem could decrease the number of deaths that happen every year within the male community.
His death has also inspired many black people to finally get tested and spread awareness globally.
Lance Gross, who starred in Tyler Perry's "House of Payne" stated that, "It was a wake-up call for me, for everybody. It hit close to home because I didn't even know that I'm high-risk."
Even in his passing, Boseman still manages to be the literal definition of a hero without his famous Black Panther suit.
About the Writer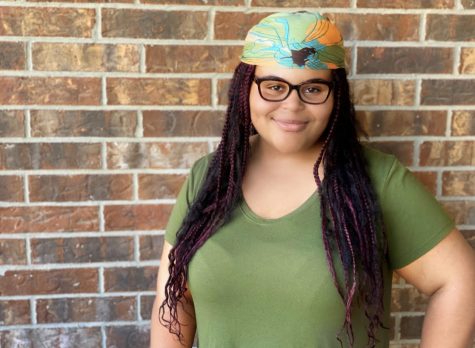 Bailey Taylor, Staff Writer
Bailey is a junior in her very first year with the newspaper staff. In her spare time, she enjoys spending time with her friends and family. She also loves...