How has COVID-19 affected business industries?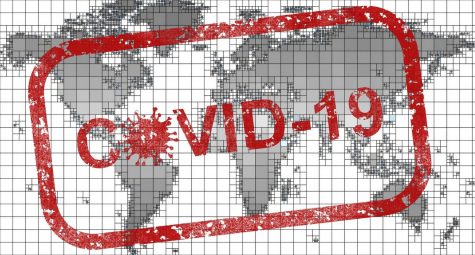 As many might know, the first COVID-19 case in the United States was January 15, 2020, with Houston's first case on March 4. During that time, some businesses were labeled essential.
Despite the stay at home order, many were still required to go to work and do their jobs. When citizens needed products that are essential to life, they headed to these essential businesses to get the products. John Smith, from a nearby retail store, explained that the business was thriving, but it has its challenges.
"The biggest struggle has been the limitation of certain products," Smith noted.
Like many global issues, certain aspects of life were dramatically shifted. Like every business, communication is needed for success. With social distancing put into place, good communication was even harder to have.
"Team lifts, social distancing, and masks have been the biggest change in our routines," Smith stated.
Other than work, most associates had families to go home to. With COVID-19 taking over all our lives, the personal part of our time has been altered as well.
"Schooling, 6-month spring break, sporting events, restaurants, and bars have all been changed," Smith said.
Social distancing came with its challenges. It's human nature to be close to others.
"Some regulars are respecting," Smith mentioned.
On the other hand, some customers were not as compliant. When some believed that associates were not listening, they would get closer, trying to make sure that the workers were paying attention. Jane Anderson, from a nearby retail store, had some opinions on the difficult customers.
"Difficult customers see us as not wanting to be engaged with them because we must stand back and [they think] that we do not want to hear what they have to say which is not true," Anderson said.
Other big events have happened during COVID-19 like the hurricane that hit New Orleans. With other hurricanes like Harvey back in 2017, it was interesting to see how Kenny Pullen with Southern Facility Services dealt with the preparations for the possibility that the New Orleans hurricane could have come to Houston. He said that they did exactly the same thing they would do with any hurricane.
Masks have also been forced upon everyone in the world. Cities everywhere were beginning to make them mandatory. With having things on your face and having it fog up people's glasses, many dislike the idea of the masks.
"I am very annoyed with the fact that I am not able to smile at young children and that my mask covered my face and they can't see me smile at them and it's scary for young kids to have all these adults walking around in masks," Anderson noted.
It safe to say that COVID-19 has affected everyone. It makes it even harder for essential businesses that need to be open for needed items. Many may not think of people working in retail as essential, but without their presence and efforts, we would not have the things we need.  These workers are some of the great heroes in this world and we thank all essential workers on the front line.
Some names have been substituted at the person's/business' request.